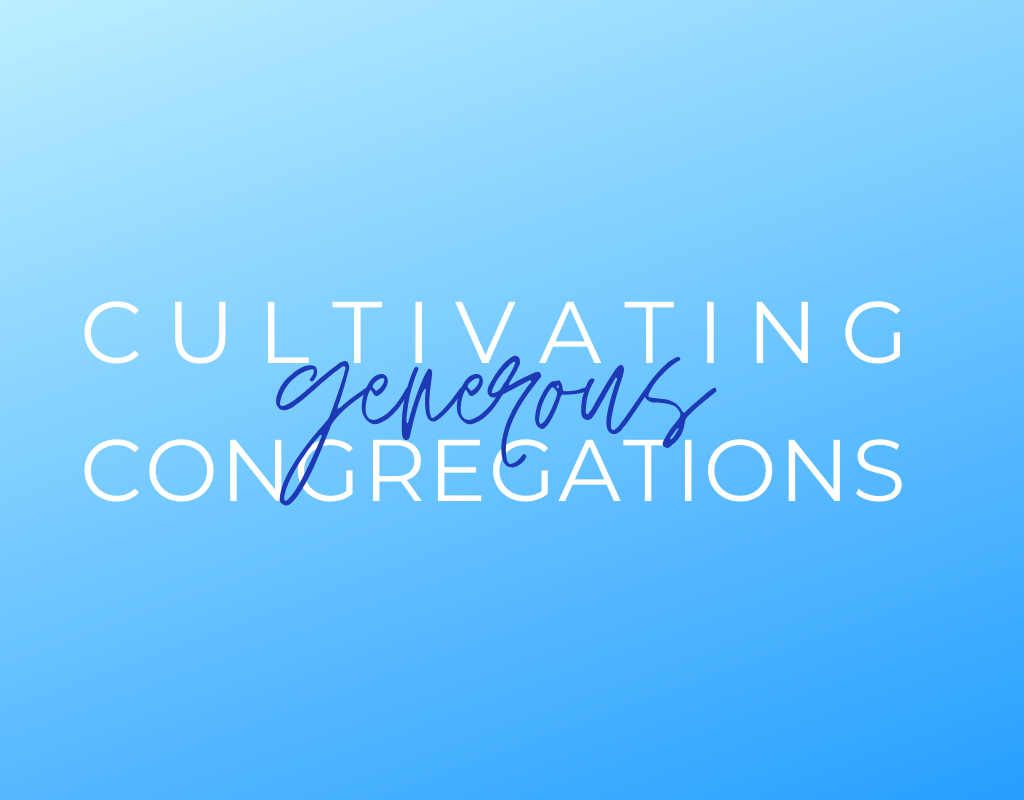 Cost Per Congregation: $650
Includes:
Registration for team of 4
Workbooks
Follow-Up Coaching Sessions
Lake Institute of Faith Certified Instructors
Congregational Vitality is a major focus of our ELCA! Cultivating Generous Congregations (CGC), created by "The Lake Institute on Faith and Giving," is an interactive educational and motivational seminar. When utilized in a congregation it offers a way in which congregational vitality may be witnessed through the lens of God's generosity. 
CGC is designed to inspire awareness of God's generosity in the lives of everyday disciples of Jesus!  CGC's five "mindset shifts" help everyday disciples of Jesus begin to be aware of God's generosity throughout their personal and congregational lives. People discover ways to have a more positive relationship with money, how we invite "giving" and how we say "Thanks!" Through these mindset shifts a longer term, positive "cultural change" begins to take place. Money is dethroned! And in the process everyday disciples of Jesus experience "joy" in giving.
Sessions
• Sat, Oct 3:  9:30am-3:30pm Central
• Tue, Oct 27:  7:00pm-8:30pm Central
• Tue, Nov 10:  7:00pm-8:30pm Central
• Sat, Nov 21:  9:30am-1:00pm Central
The coaching process
How many times have you attended a wonderful learning event and then had challenges implementing your learning with your congregation?  An ELCA Level 2 trained Stewardship Coach is included in the plan of CGC. Each team will be assigned a coach who will develop a relationship via Zoom following the first training. With a coach, you will have personal guidance to assist you in congregational implementation to continue the work begun at the three trainings
Coaches are NOT consultants

. The coach will engage the congregation by asking powerful questions that help each team articulate a vision and take action steps toward that vision or goal. The coach may introduce an idea, but it is always the responsibility of the congregation to accept that idea, discern its meaning for their setting and decide if it wants to find a way to implement that idea into their way of following the Holy Spirit's direction to follow Jesus in cultivating generosity in that place.

Coaches will make a series of contacts with congregation teams over the course of at least 12 months. Your coach will journey with you to help your congregation team identify your goals and strategies for cultivating generosity in your congregation.
Questions about Cultivating Generous Congregations?
South Dakota Synod: Contact Rev. Jonathan Steiner, Director for Evangelical Mission, at jsteiner@sdsynod.org or call 605-906-1197.
Eastern North Dakota Synod: Contact Rev. Jessica Daum, Director for Evangelical Mission, at jessica@eandsynod.org
Registration Instructions
Space is limited to 20 congregations.
Please register under your respective synod.
Credit Card Payment is required to complete your registration.
Primary contact information is required for each congregation. Please list your shipping address to send materials.
Each congregation will receive 4 workbooks with their registration. If you would like more, please select "additional workbooks" for $50 each.
Technical issues while registering? Contact Sawyer Vanden Heuvel in the SD Synod office at 605-274-5035 or email svandenheuvel@sdsynod.org.
If you have any questions about Cultivating Generous Congregations please visit with your synod's Director for Evangelical Mission:
South Dakota: Rev. Jonathan Steiner (jsteiner@sdsynod.org)
Eastern North Dakota: Rev. Jessica Daum (jessica@eandsynod.org)