Cultivate:
2023 SD Synod Assembly
"Bless
Bless MERCY
O bless God
"You cause to sprout green grass for the cattle,
and grain for the labor of human life,
which brings forth bread from the land
Wine makes glad the hearts of the people,
which causes faces to shine, anointed with oil.
Bread the hearts of the people sustains.
"Bless
Bless MERCY
O bless God"
– Psalm 104:14-15, translated by Dr. Richard Swanson, Augustana University
Join us as we celebrate all the ways that we work together as a Synod to cultivate the Gospel of God's love and forgiveness and explore what new ways God is calling us to cultivate the Gospel in our time and place.
June 2-3 at Our Savior's Lutheran Church in Sioux Falls, SD.
Livestream on YouTube.
What to Expect
Thursday, June 1
2:00 – 4:00 PM – Displays Set Up
4:00 – 5:00 PM – Early Check-In
6:00 – 8:00 PM – Beer and Hymns at Woodgrain Brewing Co.
Music will be led by musicians from the Crossroads Conference. A food truck will be on site and food from other establishments can be brought or ordered in. Finding parking spaces on the street near the brewery may be difficult but there are parking garages nearby which should have plenty of available spaces.
Friday, June 2
8:00 AM – 5:00 PM – Displays Open
8:00 AM – Check-In Opens
9:10 AM – Opening Worship with Holy Communion
10:30 AM – Plenary 1
11:50 AM – Lunch and Conference Caucuses
1:00 PM – Plenary 2
3:30 PM – Plenary 3
4:20 PM – "Cultivate Labs"
5:30 PM – Evening Meal and Celebration
Keynote Speakers – Rev. Dr. Mark Yackel-Juleen, Wartburg Seminary, and Rev. Jon Anderson, Luther Seminary
Saturday, June 3
8:00 AM – 12:00 PM – Displays Open
8:30 AM – Morning Worship with Holy Communion
9:45 AM – Lutherans Outdoors Annual Meeting
10:30 AM – Break
11:00 AM – Plenary 4
Close of the Assembly
*Times Subject to Change. See the proposed agenda for more details.
Registration
Regular Registration for voting members, visitors, and displayers opened at 8 AM Central Friday, April 21 and and will close on Monday, May 22 at 11:55 PM CT. Click here to register.
Late Registration ($25 late fee added) is open until Friday, May 26th at 12 Noon CT.
If you have questions regarding registration, please contact the assembly registrar, Lois Borchardt, at 605-274-4025, or send an email to assembly@sdsynod.org.

For additional information regarding voting members, please reference Chapter 7 of the Synod Constitution.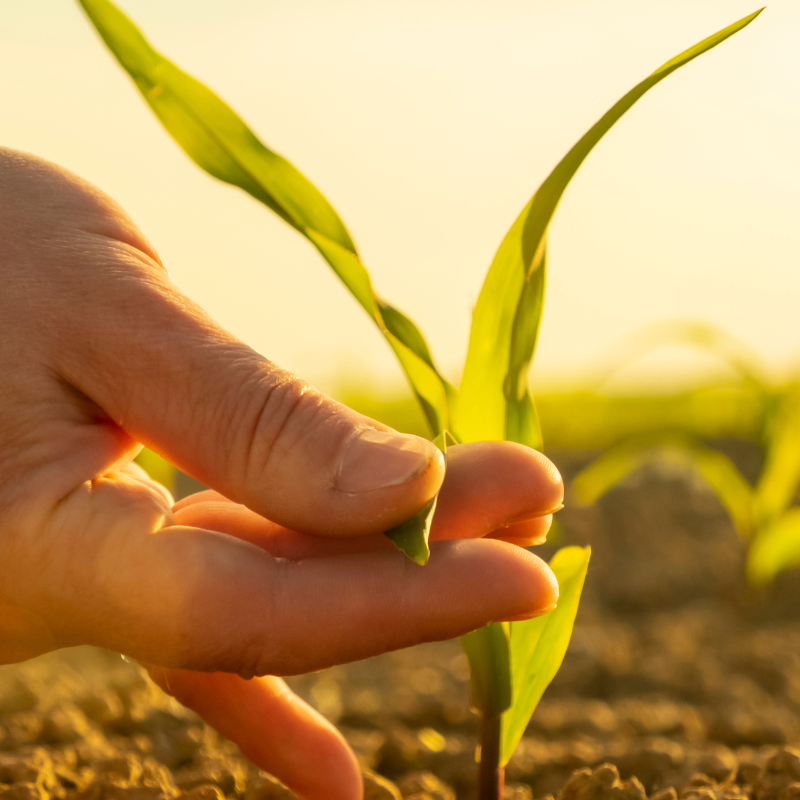 Keynote Speakers
Rev. Dr. Mark Yackel-Juleen
Rev. Dr. Mark Yackel-Juleen is a 1989 graduate of Luther Northwestern Theological Seminary in St. Paul, MN and was ordained in October of that year.  In 1992, he and his spouse Margaret founded Shalom Hill Farm, a rural ministry education and retreat center in southwestern Minnesota where he served as executive director until 2017.  In 2004, he received a Doctor of Ministry degree from Luther Seminary, St. Paul, MN—his research focused on factors that impact satisfaction and effectiveness for pastors serving in small town and rural settings.  Mark was called to Wartburg Theological Seminary in 2015 where he serves on faculty as instructor for the small town and rural ministry curriculum and as Director of the Center for Theology and Land.  He has served the church in various capacities over the years—missionary to Hong Kong, synodical rural ministry coordinator, internship supervisor for 15 interns, adjunct instructor to several seminaries—but his deepest roots are in small town and rural congregations which he has served for 18 years.  He is the author of the book Everyone Must Eat: Food, Sustainability, and Ministry (Fortress Press 2021). Mark has a passion for travel, especially international travel, and has been involved in rural development projects in Kwazulu-Natal in South Africa working with the ELCSA and most recently building relationships with the Evangelical Lutheran Church in Hungary for the NEIA Synod and Wartburg Seminary.  Mark and Margaret (also an ELCA pastor serving a small town and rural parish) have been married for 42 years and live in Elkader, Iowa. They have three children, one of whom is an ELCA pastor serving in rural southeastern Minnesota.
View and download Rev. Dr. Mark Yackel-Juleen's sermon for Holy Trinity Sunday (the Sunday after Assembly) here.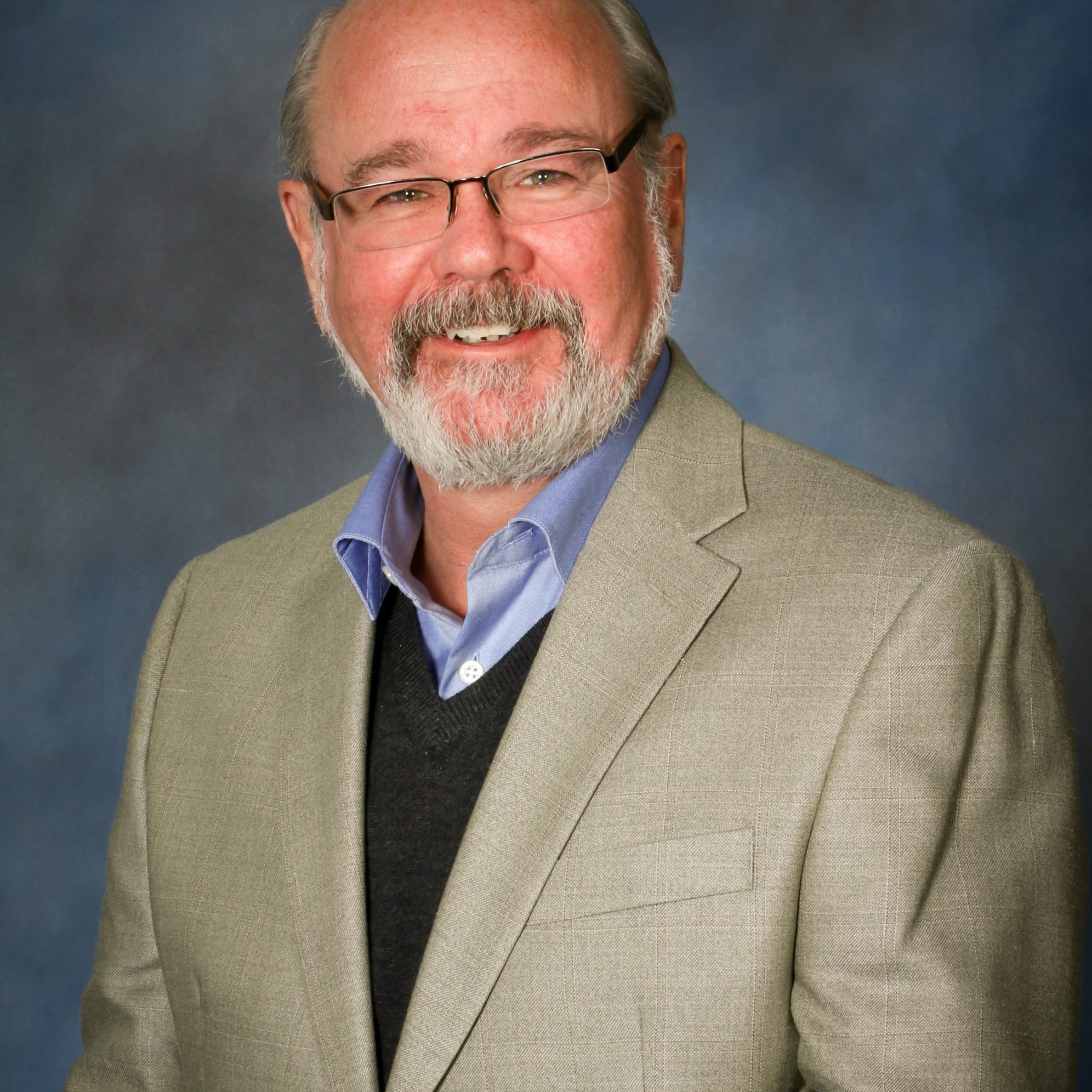 Rev. Jon Anderson
Pastor Jon Anderson serves as Director of Rural Ministry at Luther Seminary.  He grew up on a dairy farm south of Belgrade, MN (Between Willmar and Sauk Rapids).  His first ancestors in this country came to the area and family have lived on the land there since the late 1850s.  His family farm is located on land that was the traditional homeland of the Dakota people.  
In his early ministry he served at camps and congregations in Texas and Minnesota.  He served eighteen years as bishop in the Southwestern Minnesota Synod of the ELCA. As Director of Rural Ministry he provides leadership in the area of Luther Seminary's Small Town and Rural(STaR) Ministry.  
Jon loves to see what his spouse Robyn will create next as a working artist. He is thankful for his three children, spouses and three grandchildren. 
Jon loves to garden.  Planting seeds, growing plants and walking with people as they grow gives him joy.  You can find his blog articles and course at www.faithlead.org.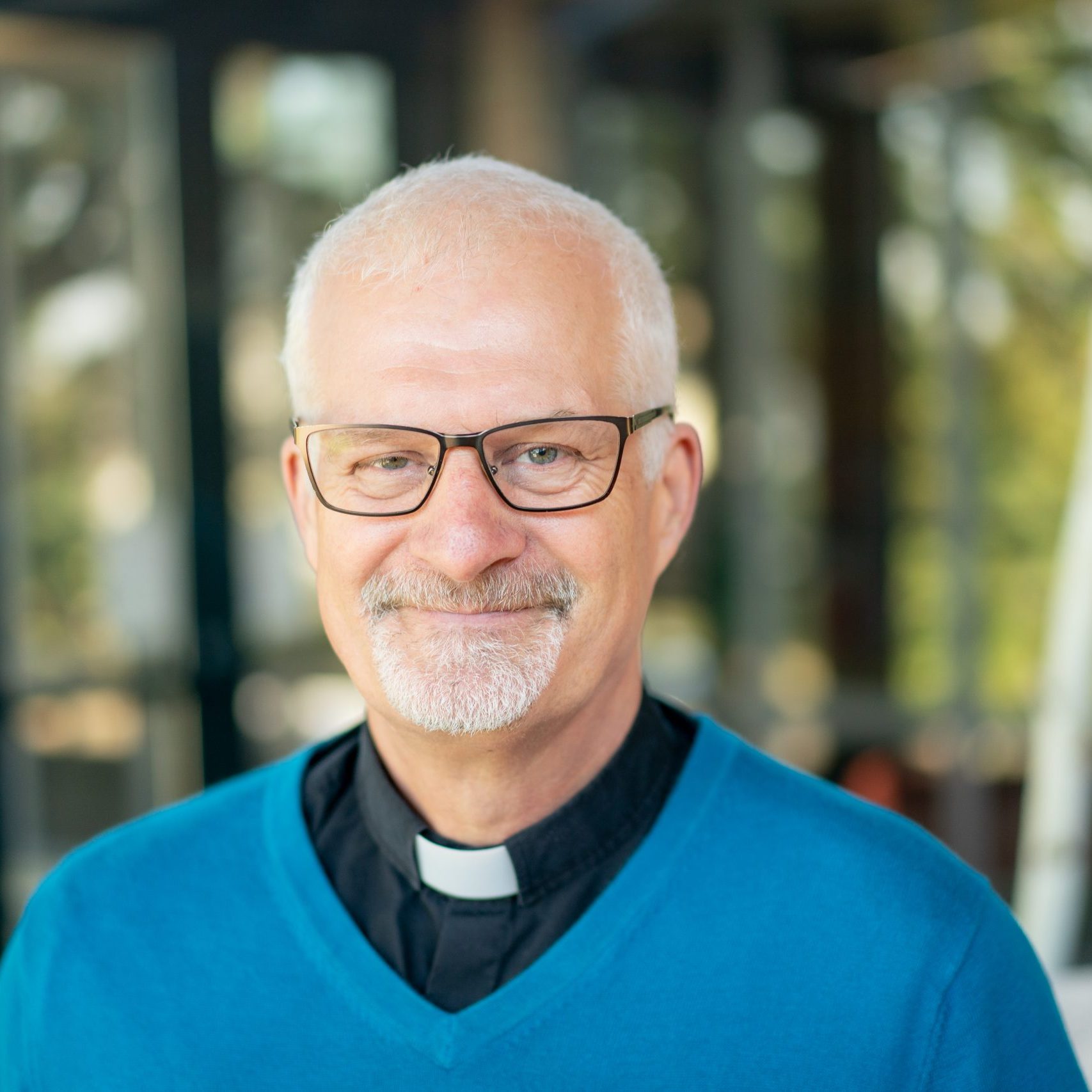 Churchwide Representative
The Rev. Dr. Phil Hirsch
The Rev. Dr. Philip C. Hirsch is working to bring about the revitalization of ELCA congregations in the United States by recruiting, training and supporting leaders.  He has a passion for the Gospel of Jesus Christ and for helping new people find faith and Christian community.   He believes the church can and will grow younger and more diverse and that there is nothing more powerful than God's love because it can transform first the human heart and then the world.   
Pastor Hirsch is the Executive Director of Domestic Mission (USA) for the ELCA (since February 2019).   His responsibilities include; starting new churches, developing congregational vitality, leadership and candidacy, seminaries and colleges, youth and young adult ministries including the national youth gathering, multicultural ministries, Lutheran Disaster Response, Hunger, ministry among the poor, advocacy, disability ministries, stewardship and the directors for evangelical mission who work in synods for congregations.      
Pastor Hirsch was assistant to the bishop and Director of Evangelical Mission for the Metropolitan Washington DC Synod where they launched an effort to grow the synod by 10% and started new churches to make that happen 2009-2019. He was pastor at Bethlehem Lutheran Church in Fairfax, VA 2000-2009 and of Christus, Epiphany, Grace, La Trinidad and New Life Lutheran Churches in Camden, NJ 1990-2000.  
He is married to Dana M. T. Hirsch and they have three adult sons.  He is a cabinet maker and enjoys bicycling, hiking, skiing and photography. He and Dana live in Chicago, IL.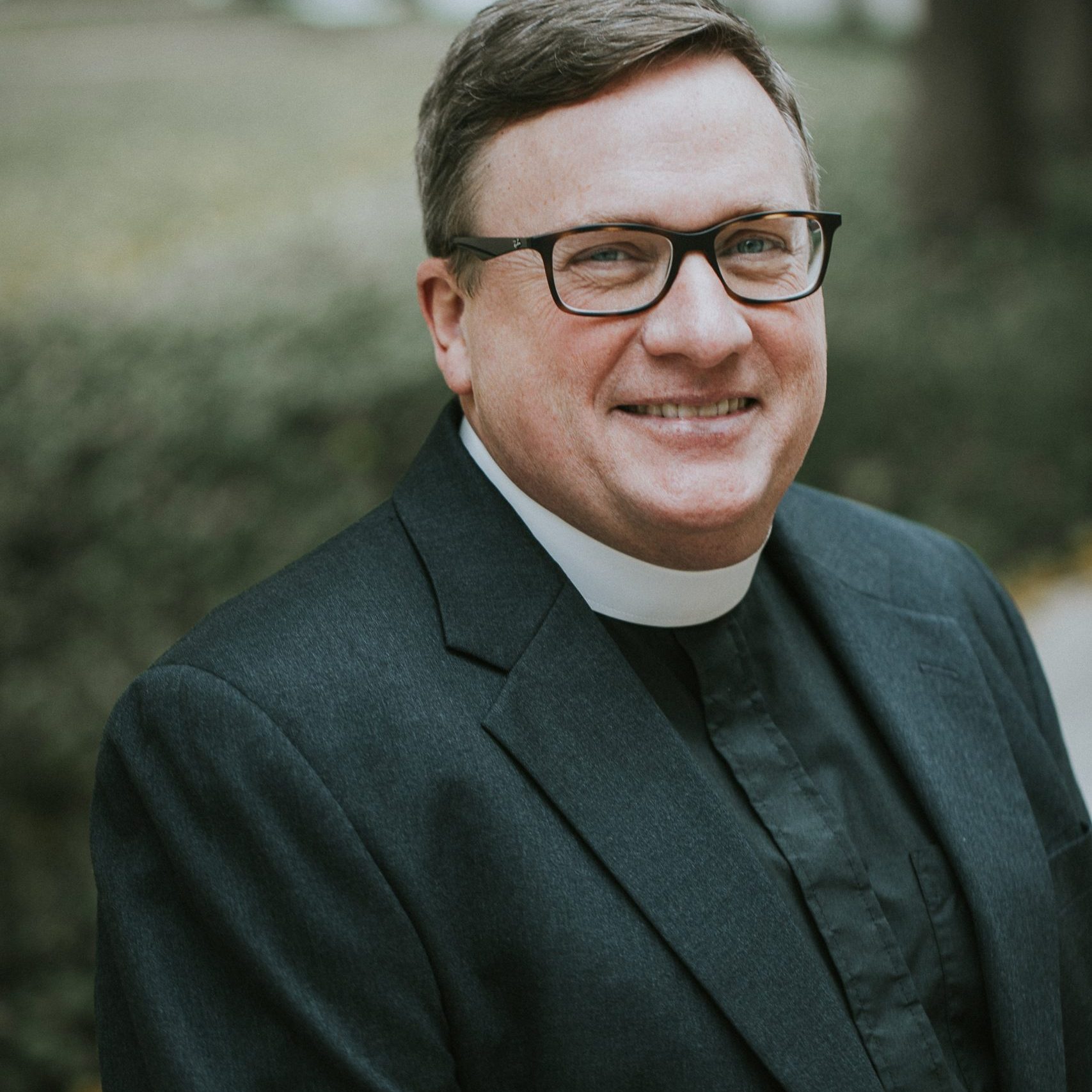 Guest Musicians: Heart River Child
We are delighted to welcome Heart River Child as our guest musicians this year. Johan and Kristian Stenslie grew up in Heart River Lutheran Church in Mandan, ND. They first began playing music together in their Sunday school class in 2008 with their sister, Solvei, and friend, Maddy. It didn't take long before they were sharing their music with the congregation during worship. As time passed, they picked up more instruments and began playing and singing more complex arrangements of music. Members of their congregation always enthusiastically encouraged and supported their musical endeavors.  They enjoy playing many different styles of Christian music, including bluegrass, folk, African American spirituals, global and contemporary music, as well as traditional hymns.   In addition to playing regularly for worship in their home congregation, they've played many concerts in various communities.  They've also played for weddings, synod youth gatherings, synod assemblies, local and statewide gatherings, and conventions.  Through their talented and enthusiastic musical performances, they share with their listeners a powerful message of Christian faith and hope.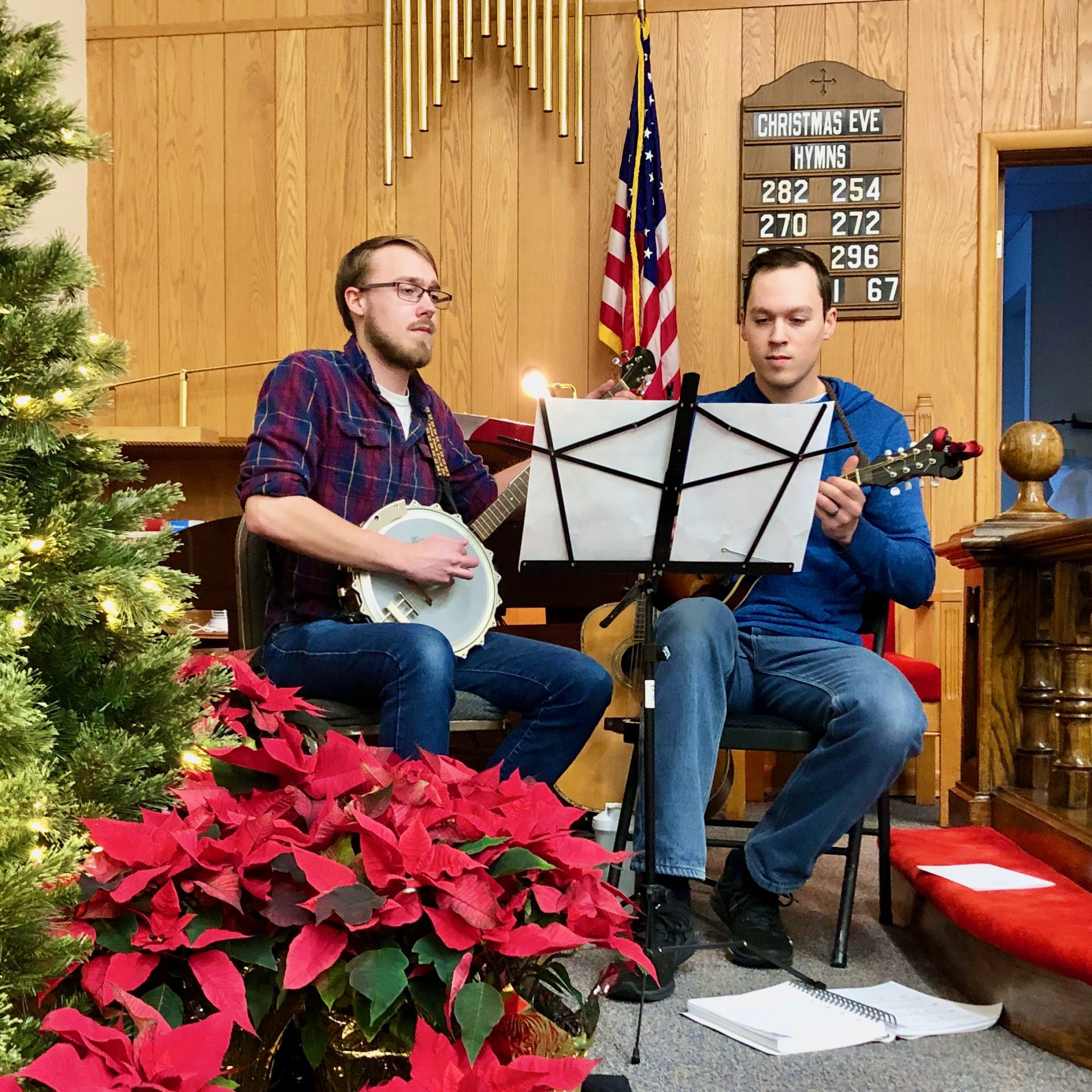 Assembly Materials
Synod Assembly materials will be made available this year once again electronically. Download reports to your device to print or save or use the free Synod Assembly app. We will once again be using the free ELCA Guidebook App for all of our synod assembly materials.
The 2023 Synod Assembly is Paperless!
The South Dakota Synod Assembly Guidebook is now available to download on any smart device. Get the guide to access the most up-to-date information about our assembly, including schedules, quick links, materials and much more.
Get our guide by clicking here.
Android and Apple iOS users:
From the link above, tap the "Download" button to download the free Guidebook app
Open Guidebook and you can find our "2023 South Dakota Synod Assembly" guide
OR, if you already have the Guidebook App installed, simply search in the "find guides" section for the "2023 South Dakota Synod Assembly."
You can also download materials on the Synod Assembly page here.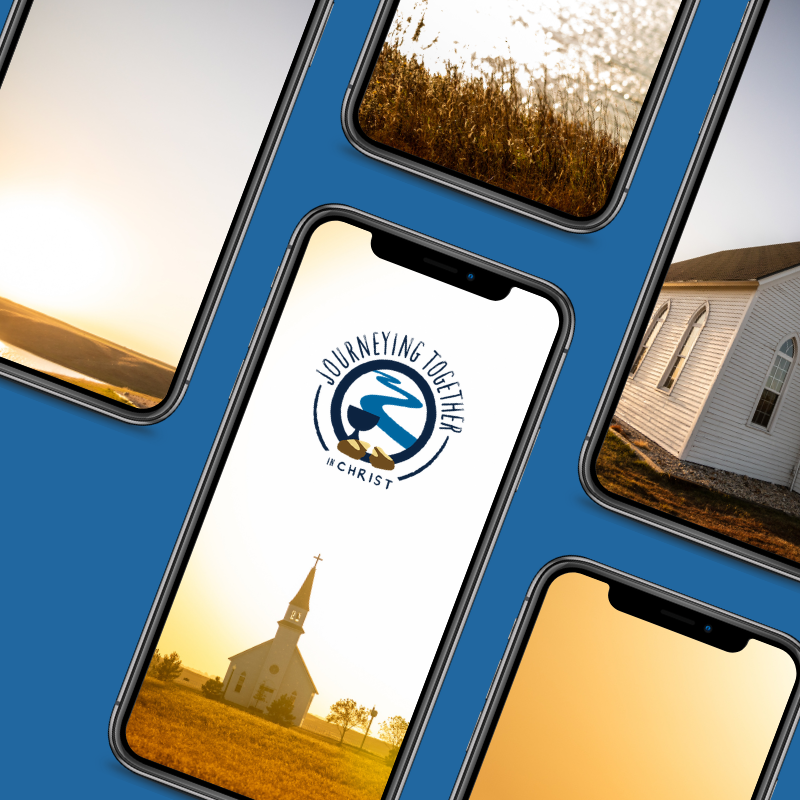 Location
Our Savior's Lutheran Church
909 W 33rd Street
Sioux Falls, SD
Our Savior's Lutheran Church will once again be the host site for the 2023 South Dakota Synod Assembly. We are grateful to the volunteers and staff at Our Savior's who graciously host us for this important work of the church.
For more information about Sioux Falls and places to stay, click here.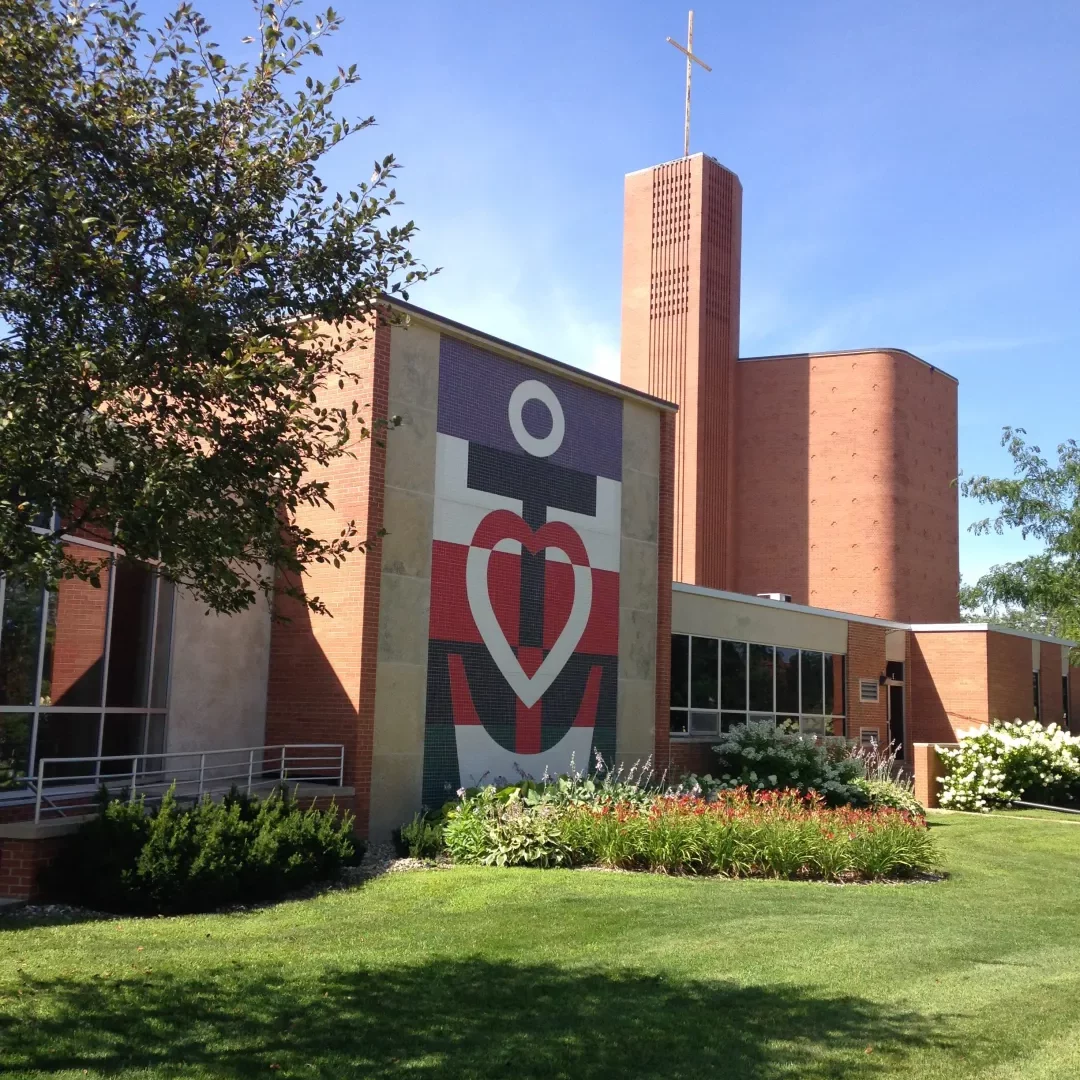 Synod Assembly Offering
The Synod Council has designated the offering for the 2023 Synod Assembly to go to Rural Ministry in the South Dakota Synod.
Rural Ministry has a long, treasured history in South Dakota. When the first settlers came across the open prairies into the great unknown, they brought with them their faith and desire to worship. They worshipped in peoples' homes until churches were planted across this Synod along with families and crops. No matter what congregation that you call home, it too has roots planted deeply in the Gospel and also in the soil of the South Dakota Synod.
But the rural land scape is changing and we as a Synod need to change with it so that we can continue to proclaim the Gospel. Rural Ministry in the South Dakota Synod looks differently today than it did even a couple years ago, and will continue to change in the future. Rural churches and the Synod need to continue to learn from our past, but also look beyond the way things have "always been done" to explore new (sometimes not so new) ways to come together and continue to journey together in Christ. We invite you join in this journey with your prayers, wisdom, stories, and financial gifts as we together as the South Dakota Synod will continue the work that was started all those years ago.