Straight off the Truck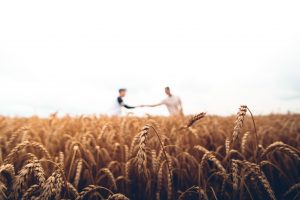 Greetings from Lutheran Planned Giving –
The leaves are changing, the nights are cool, cicadas are singing us to sleep…..it's harvest time in South Dakota!
If yours is a rural congregation, now is a perfect time to remind your congregation about a more tax-efficient way to give, Straight Off the Truck. Especially with lower grain and cattle prices, many families will, unfortunately, see a much smaller balance in the checkbook at the end of the year. Generosity might feel difficult or out of reach.
However, in many areas of the state, we're expecting a bumper crop, meaning bins will be full and overflowing, and trucks will be making their way to the elevator. Please consider promoting this alternative method of giving through this bulletin insert. It might be easier for a farm family to miss a few bushels on the scale sheet, and the donation to your congregation is just as real, with just as much impact as an envelope in the plate on Sunday morning.
Please give me a call if you have questions or would like your congregation to learn more ideas about tax-savings in generosity. Lutheran Planned Giving isn't just about wills and beneficiary designations – many strategies relate to current gifts, benefitting your ministry today!
Blessings always,
Kathy
Kathy J. McHenry
Executive Director
Lutheran Planned Giving of South Dakota
2001 S. Summit Ave.
Sioux Falls, SD 57197
kmchenry@sdsynod.org
605.274.5030 – Office
605.868.8754 – Cell
www.lpgsd.org