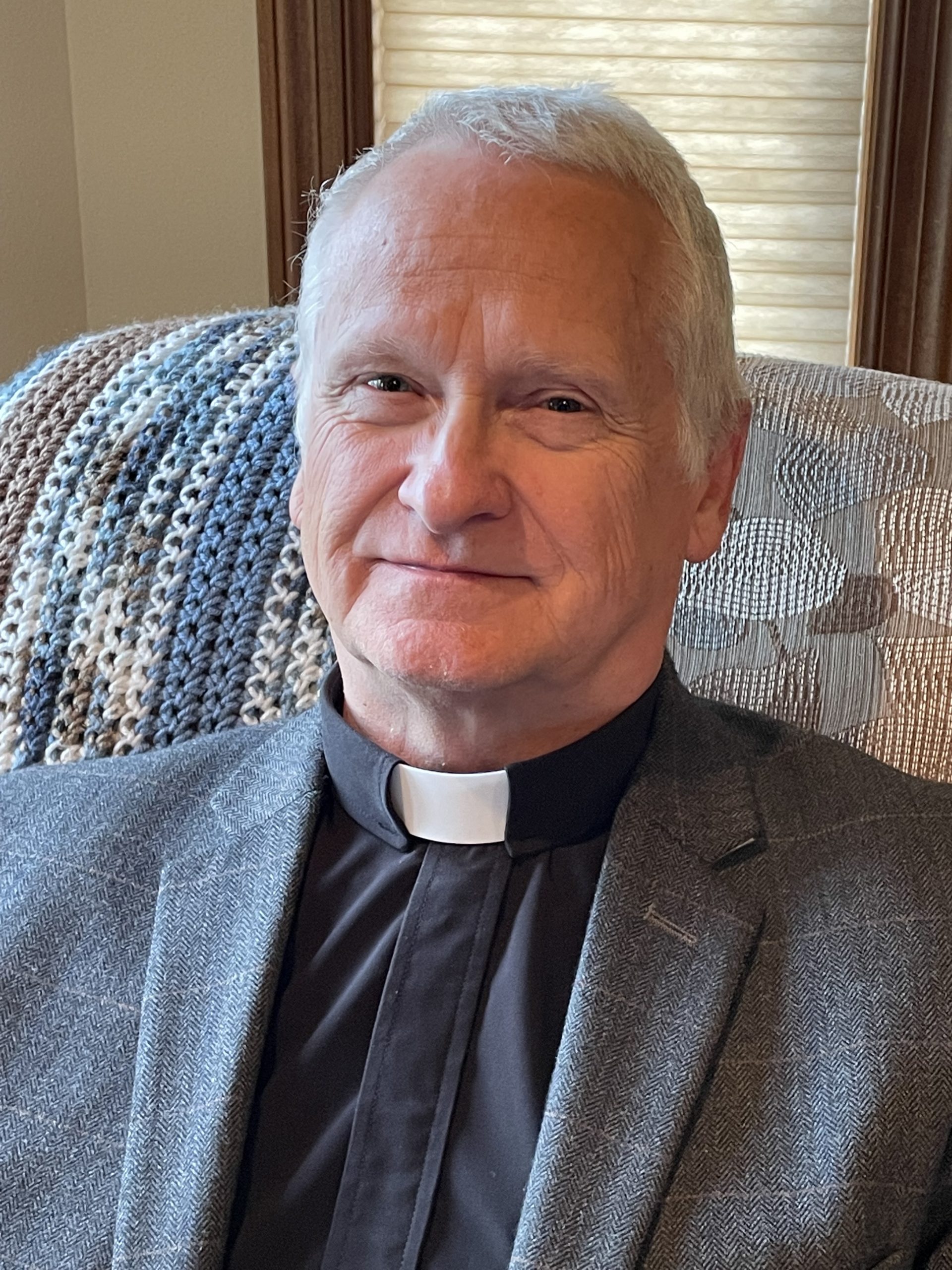 Through prayer and discernment, the executive committee of the synod has affirmed the pilot effort to provide a Rural Ministry Liaison to congregations who are currently without a rostered minister working through the call process. Pastor Alan Blankenfeld has been called to serve as the first Rural Ministry Liason on synod staff.
This new position will build intentional relationships with our rural ministry sites through immersion in 14-day increments. During these extended stays, Pastor Alan would listen, learn and care for our rural ministry partners. Pastor Alan will work to network these rural sites with other sites and the wider church, as well as recognize and foster leadership gifts in local people.
Pastor Alan Blankenfeld has spent the majority of his life on the family farm in southern Moody County SD. He graduated from Dell Rapids High School in 1978 then attended South Dakota State University graduating in 1982 with a BS in Mechanized Agriculture. On November 21, 1981, Alan married the love of his life Diane, they farmed with Alan's parents, until their deaths, and then continued to farm until 2015. Alan started seminary at Sioux Falls Seminary, Luther House of Study in the fall of 2010, interned at Colman and Midway Lutheran churches, he continued to serve both congregations until he graduated with a Masters of Divinity Degree in December of 2015. He was ordained January 23, 2016, at his home church, Messiah Lutheran in rural Flandreau, and was called to serve Colman and Midway as their part-time pastor. In August of 2017, he started his second call at Our Savior's Lutheran Church in Flandreau. He will serve Our Savior's until January 2022 and then transition to his new call to the South Dakota Synod Staff as the Rural Ministry Liaison.
Pastor Alan and Diane are blessed with three children and seven grandchildren. Pastor Alan and Diane are involved with the Food for Nicaragua project with Helping Kids Round First, Pastor Alan also started and serves as the president of the board of directors for Moody County Cares, a nonprofit local group that is concerned with the mental health of the rural community with a focus on suicide awareness and prevention. Pastor Alan also serves as the Chaplain for Moody County Emergency Services. Hobbies include working on Minneapolis Moline tractors, taking long walks with Diane, traveling to spend time with kids and grandkids, and Civil War Reenacting.
He looks forward to this new chapter in his ministry, serving on the South Dakota Synod staff, and the people and congregations that he will now have the privilege to know and work with in the future.
Welcome Pastor Alan by sending him a note at ablankenfeld@sdsynod.org.