Welcome to Our New Companion Synod Committee Chair! 
After many years of faithful service, long-time Companion Synod Committee Chair Chuck Storm decided to step down. We thank Chuck for his faithfulness and dedication, and are grateful that he will continue to be involved with the committee.
At the same time, we're pleased to introduce you to the new Companion Synod Committee Chair, Cari Lee Skogberg Eastman. We asked Cari to write a short introduction, which you can read below. Welcome Cari and thanks for your willingness to serve as a leader in this important committee!
Introduction From Cari Lee Skogberg Eastman:
     Bonjour!  Buenos dias!  I am honored to serve as the new chair of the Companion Synod Committee.  I am so grateful for all I have learned from the wonderful leadership of Chuck Storm, who faithfully served as chair of this committee for the past several years.
     Global missions have always occupied a special space in my heart, and I have been involved in this specific ministry of the church since the year 2000.  Since then, I have made three trips to Nicaragua – each one resulting in an ever-deepening love of the Nicaraguan people.  Those experiences also inspired a deep desire to help South Dakota congregational members establish connections and build relationships with our brothers and sisters in both Nicaragua and Cameroon.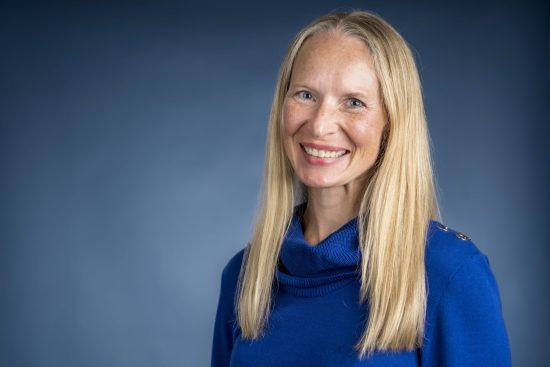 The history of these two special Companion Synod relationships is rich and deep.  Over the past 25+ years hundreds of travelers have crossed borders to the north and south, living out a model of accompaniment and growing together in faith.
     I would like to invite you and the members of your congregations to prayerfully consider the ways God might be calling you to walk together with our Companion Synod faith families in Nicaragua and Cameroon.  For those interested in connecting face to face, there are various opportunities to travel to both countries through the SD Synod.  For those who wish to be connected from home, there are many ways to learn about, pray for, and support specific ministries in both countries.
     Above all, I want you to know that the churches in Nicaragua and Cameroon have sent an important message for all members of SD Synod Congregations: "Please pray for us, and remember that we are praying for you, too!" Praise be to God for the gift of relationships and shared faith that transcends borders!
Blessings and peace,
Cari Lee Skogberg Eastman