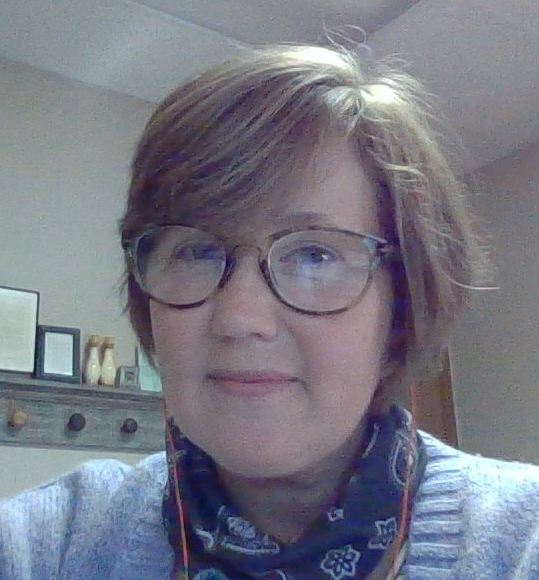 40 Day Journey with Our Neighbors in Solidarity
Week 6: Lutheran Campus Ministry (LuMin)
Written By: Ann Fortin – Collegians in Christ's Service, Lutheran Campus Ministry at NSU
Scripture: Mark 11:1-11
"When day comes we ask ourselves,
where can we find light in this never-ending shade?
The loss we carry,
a sea we must wade.
We've braved the belly of the beast,
We've learned that quiet isn't always peace,
and the norms and notions
of what just is
isn't always just-ice.
And yet the dawn is ours
before we knew it.
Somehow we do it."
These words from Amanda Gorman's inaugural poem "The Hill we Climb", mirrors the sentiment I can only imagine Jesus felt that day riding into Jerusalem.  To this point in Mark's Gospel Jesus has been baptized, endured temptation, performed miracles, cast out demons, and now is stepping out of the "shade" into the light for what he knows are his final moments. What could be going through his mind as he rides through the crowd hearing cheers of Hosanna.  Is he proud, afraid, humble, focused?  If we read ahead into the Gospel we know the next few days Jesus is very human.  He displays anger, frustration, sadnesses, and disappointment.  Considering what we know happens after this ride into Jerusalem, I can really only assume what Jesus is feeling is pressure.  
Take a moment and think back to a time you were under pressure…when you faced a challenge or had a responsibility to get done.  In my own life, working around high school and college students I witness the effect of pressure.  I see it on their faces, hear it in their words or silence, I feel it when they admit they are behind, too busy, overwhelmed and no longer see the light.  There is a lot of heart, grace, and tenacity in those moments.  For like Amanda's poem states "and yet the dawn is ours, before we knew it, somehow we do it."  In those moments of pressure we have the choice to decide to quit or climb.  For when we decide to climb that hill, we're committed to something beyond ourselves.  We are committed to new experience, deeper understanding, and actual personal growth.  When we step out and accept that challenge we know pass or fail, win or lose, we will have endured the challenge.  
Endurance like that is not for the faint of heart. We witness that endurance reading and understanding Jesus's path this Holy week.  It was not an easy path, in fact it was a path only he could endure, and because he did we are eternally grateful and saved by his grace.  God's grace alone.  
Prayer:
Dear Lord, be with us in these times of challenge and growth.  Sit with us as we endure the pressure and gain awareness of who we are and what we are capable of.  Let us not be afraid to fail for your grace, God's grace, alone is enough.  In your name we pray.  Amen.
Reflection Question:
Martin Luther said, "If God were willing to sell His grace, we would accept it more quickly and gladly than when He offers it for nothing. This grace of God is a very great, strong, mighty and active thing." What part of your life is under pressure and in need of this grace?  How are you handling it?  Could you handle it differently?
Practice:
Intentionally take time this Lenten season to do something different.  Step outside your comfort zone and feel pressure…learn a new skill, try a brave new recipe, reaching out to an acquaintance you have been socially distant from this past year.  Mindfully be present in the pressure of facing your challenge, and welcome with thankful heart the grace bestowed upon you because Jesus took up the pressure of the cross.