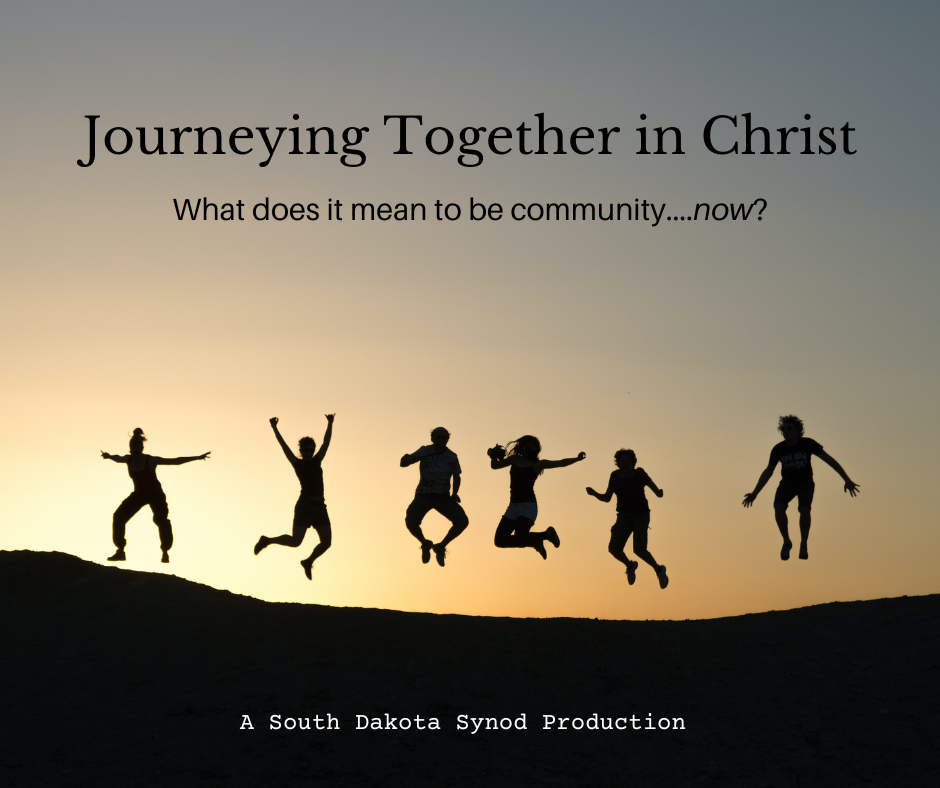 Journeying Together in Christ: What does it mean to be community…now?
Episode 4 – "Hopeful Imagination"
Welcome to the fourth and final episode of this year's Advent podcast! In this episode, Pastor Jonathan Steiner, Director of Evangelical Mission for the South Dakota Synod and Associate to the Bishop for Stewardship & Outreach and Deacon Peggy Hahn, Executive Director of LEAD, a nonprofit organization which works with rostered leaders and congregations to develop leadership and discipleship. Pastor Jonathan and Deacon Peggy discuss what it means to be people of faithful hope and imagination in turbulent times and why it is important to share stories of faith in community.
The episode is hosted and produced by Pastors Joel and Aimee Pakan and features their version of the hymn "Go Tell It on the Mountain" as well as clips of music by Synod members Kevin and Mara Stillson and South Dakota singer, songwriter, and storyteller Eliza Blue.