Bishop Hagmaier sends letter of gratitude to Governor Kristi Noem regarding refugee resettlement consent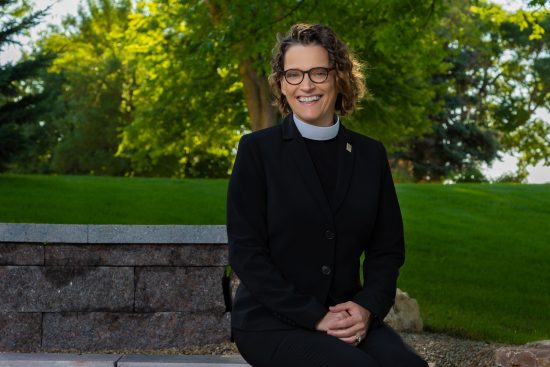 Yesterday, Governor Kristi Noem notified the federal government that South Dakota will continue to accept refugees who are resettled in the United States next year.
In response to Governor Noem's decision, Bishop Constanze Hagmaier of the South Dakota Synod issued a letter of gratitude to the governor.
In her letter she writes:
"On behalf of over 200 congregations and 100,000 members of the South Dakota Synod of the Evangelical Lutheran Church in America, I graciously thank you for your decision to consent in allowing refugees to arrive in our state. As Lutherans, our faith consistently calls us to welcome the stranger among us. We, the Church, live out this call through the ministry of Lutheran Social Services of South Dakota."
Read her full letter to the Governor by clicking here..
If you would like to send Governor Kristi Noem a note of gratitude, you can do so by:
Calling the Governor's Office at 605-773-3212
Mail a letter to 500 East Capitol Avenue, Pierre, SD 57501
or send an email by filling out this web form. 
Please continue to hold our elected officials in your prayers as well as the ministry that LSS provides for the most vulnerable among us.