A Pastoral Message from Bishop Hagmaier and Associates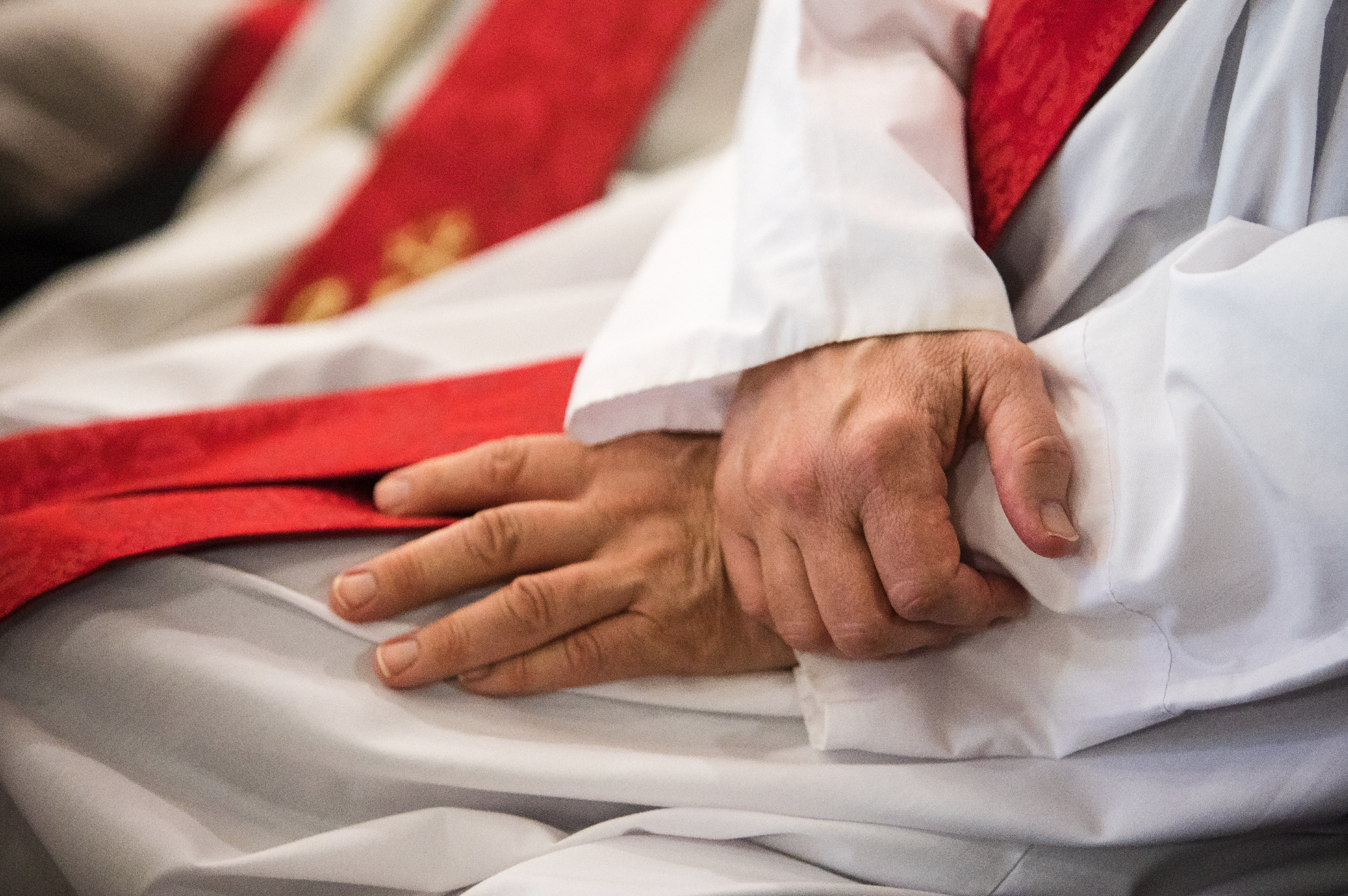 May 23, 2020
South Dakota Ministry Leaders,
In the last weeks, many congregations, and quite possibly your own ministry site, have had discussions about how or when to open up again for in-person worship. On Friday, May 22nd, President Trump declared houses of worship to be "essential," and called for them to be allowed to re-open immediately. In South Dakota, our Governor never closed our churches, so nothing has changed in our situation.
We agree with our President on several points. The worship and ministry that happen through our communities of faith are essential. We do provide essential services, delivering food and hygiene kits, mourning with people as they grieve, and proclaiming God's promise of resurrection to a broken world. 
In his address, President Trump also stated that he trusts faith leaders, saying "ministers, pastors, rabbis, imams, and other faith leaders will make sure that their congregations are safe as they gather and pray." That trust places responsibility on you and your community's decision makers to determine WHEN and HOW it would be safe to gather in person once again. What is safe in another community may not be safe for your own community.
Our guidance from the synod has not changed. We strongly recommend that you wait to gather again in person until you know that the risk of transmission is much lower. It is scientifically proven that large group gatherings and singing bear a high risk for infection. We urge you to talk with medical professionals in your community, who can share current information and recommend best practices. 
The essential ministry that you undertake has certainly continued. Church buildings might have been locked, but ministry in Christ's name is well and alive, and dare we say, has expanded exponentially. Well done, good and faithful servants, for adapting promptly to these ever changing circumstances. Thank you for your faithfulness in continuing to be the body of Christ, the manifestation of love that is the church, for our world that needs to hear Good News. In your discussions with each other, please be patient, kind, and loving. Trust that your fellow leaders have good intentions, and try to understand them when you disagree. We hope you remember that we are available to be a partner in your conversations, if you desire. While we cannot tell you what to do, we most certainly can walk alongside of you as you wrestle with tough decisions. Please do not hesitate to reach out to us, as it is our priority to talk with you about concerns or questions you may have. 
We urge you to use James 1 (included below, emphases ours) as opening devotions when you have these discussions amongst leaders. Be guided by love in the midst of temptation, be quick to listen but slow to speak and slow to anger, and care for the vulnerable in your midst.
Peace be with you,
The Rev. Constanze Hagmaier
Bishop, South Dakota Synod, ELCA
The Rev. Jonathan Steiner
Director for Evangelical Mission
Associate to the Bishop for Stewardship & Outreach
The Rev. Renee Splichal Larson
Associate to the Bishop for
Congregation, Candidacy, & Rostered Minister Accompaniment
James 1:1-27
James, a servant of God and of the Lord Jesus Christ, To the twelve tribes in the Dispersion: Greetings. My brothers and sisters, whenever you face trials of any kind, consider it nothing but joy, 3 because you know that the testing of your faith produces endurance; and let endurance have its full effect, so that you may be mature and complete, lacking in nothing. If any of you is lacking in wisdom, ask God, who gives to all generously and ungrudgingly, and it will be given you. But ask in faith, never doubting, for the one who doubts is like a wave of the sea, driven and tossed by the wind; for the doubter, being double-minded and unstable in every way, must not expect to receive anything from the Lord. 
Let the believer who is lowly boast in being raised up, and the rich in being brought low, because the rich will disappear like a flower in the field. 11 For the sun rises with its scorching heat and withers the field; its flower falls, and its beauty perishes. It is the same way with the rich; in the midst of a busy life, they will wither away.
 Blessed is anyone who endures temptation. Such a one has stood the test and will receive the crown of life that the Lord has promised to those who love him. No one, when tempted, should say, "I am being tempted by God"; for God cannot be tempted by evil and he himself tempts no one. But one is tempted by one's own desire, being lured and enticed by it; then, when that desire has conceived, it gives birth to sin, and that sin, when it is fully grown, gives birth to death.
Do not be deceived, my beloved. Every generous act of giving, with every perfect gift, is from above, coming down from the Father of lights, with whom there is no variation or shadow due to change. 18 In fulfillment of his own purpose he gave us birth by the word of truth, so that we would become a kind of first fruits of his creatures. 19 You must understand this, my beloved: let everyone be quick to listen, slow to speak, slow to anger; for your anger does not produce God's righteousness. Therefore rid yourselves of all sordidness and rank growth of wickedness, and welcome with meekness the implanted word that has the power to save your souls. But be doers of the word, and not merely hearers who deceive themselves. For if any are hearers of the word and not doers, they are like those who look at themselves in a mirror; for they look at themselves and, on going away, immediately forget what they were like. But those who look into the perfect law, the law of liberty, and persevere, being not hearers who forget but doers who act– they will be blessed in their doing. If any think they are religious, and do not bridle their tongues but deceive their hearts, their religion is worthless.
Religion that is pure and undefiled before God, the Father, is this: to care for orphans and widows in their distress, and to keep oneself unstained by the world.