Our day-to-day language has many references to fabric such as "the fabric of life," or "our social fabric," or "being woven together." Bishop Constanze would like you to explore firsthand what that feels like by weaving God's Word, our life experiences, and a hands-on project together to get a better understanding of God, ourselves, and the world around us. This retreat is led by Bishop Constanze Hagmaier and Deb Holz, weaving artist. Please use the registration link below. Space is limited to 15 persons due to limited loom availability.
Dates: Saturday, October 16 and Sunday, October 17
Location: Outlaw Ranch in Custer, SD
Cost: $100 per person (includes lodging, weaving materials and 3 meals: Saturday Lunch, Dinner, and Sunday Brunch)
Lodging Options at Outlaw Ranch: Lodge, Barn, or Cabin
Registration Questions? Please contact Lois Borchardt in the synod office at lborchardt@sdsynod.org or call 605-274-4025.
Register by October 8.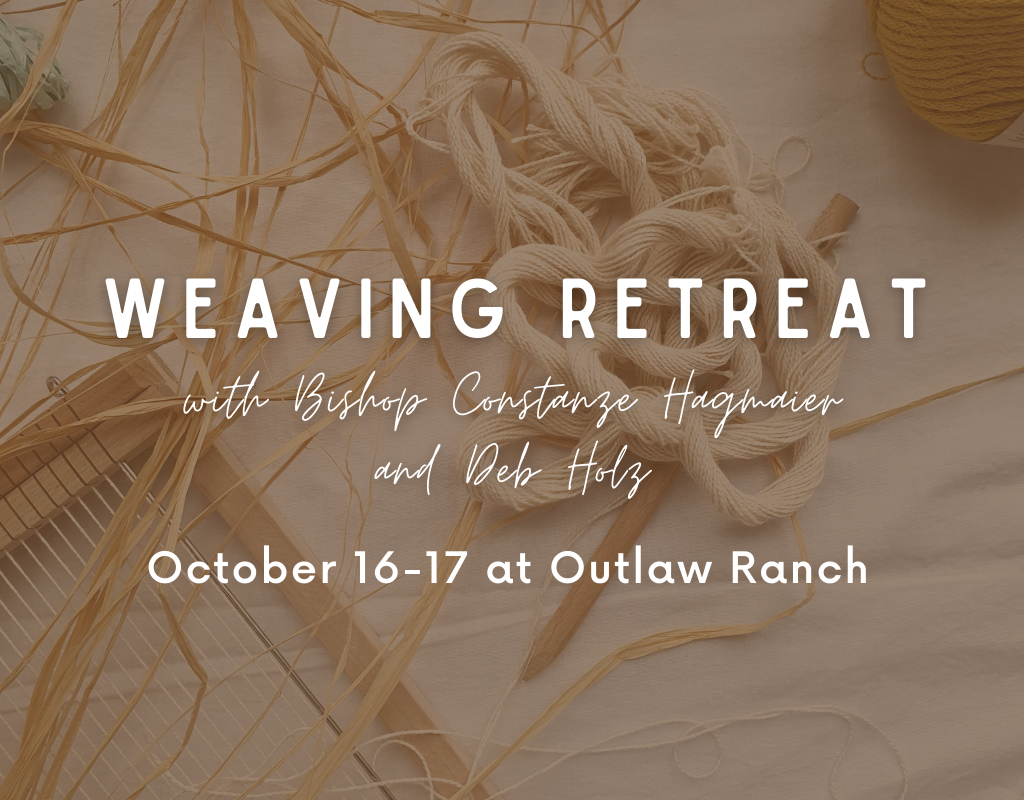 Schedule
11 AM Arrival & Settling into the Space
12 PM – Lunch
1:30 PM Welcome
2:00 PM Devotions with Bishop Constanze
2:15 PM Weaving time with Deb Holz and Dwelling in the Word with Bishop "Woven Together"
5:30 PM Weaving time ends
6:00 PM Supper
7:00 PM Evening Prayer with Bishop Constanze
7:30 PM Free time
Sunday
8:00 AM Morning Devotions with Bishop Constanze
8:15  AM Weaving Time
10:00 AM Brunch
10:45 AM Sending worship