2023 Sudan Mission Centennial Celebration
July 8, 2023-July 9, 2023
Luther Seminary, St. Paul, MN and Central Lutheran Church, Minneapolis, MN
The Sudan Mission Centennial will celebrate the 100th anniversary of the arrival of Lutheran missionaries in the Sudan Region, which includes Cameroon and the Central African Republic. We will also celebrate the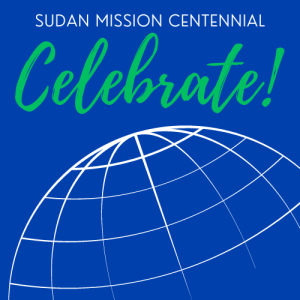 current work being done in the region and look forward to the possibilities for future ministry. There will be a dinner following Saturday's program for former missionaries to reminisce and share stories.  The meal is $12 per person.  All are welcome.
The conference will feature discussions with the President of the Evangelical Lutheran Church in the Central
African Republic and the Bishop of the Evangelical Lutheran Church in Cameroon, as well as former missionaries to the region and other special guests.
A block of rooms is being held under the name "ELCA" at the Hilton Garden Inn – Minneapolis Downtown (1101 S 4th Ave in Minneapolis). Each registrant is responsible for making lodging arrangements. Call (612) 339-6633 to make reservations. The cost is $139 per night + tax and gratuity. You can also book your room using this link.
A detailed schedule and more details will be available soon. The $50 registration fee includes two (2) lunches and transportation from the Hilton Garden Inn – Minneapolis Downtown to the conference on Saturday. If you are not able to attend, but would like to make a donation to defray the costs of the event, you can do so here (just select "2023 Sudan Mission Centennial Celebration" in the drop-down menu).
Sudan Mission Centennial


07/08/2023 - 07/09/2023




8:00 AM - 1:00 PM
Venue Phone: 651-641-3456
Venue Website: https://www.luthersem.edu/
Address:
2481 Como Avenue
,
St. Paul
,
Minnesota
,
55108
,
United States