2023 First Call Retreat
November 5, 2023 – November 7, 2023
Beginning at 5 PM
The First Call Retreat is a gathering of rostered ministers in their first three years of ordained ministry. Continued theological education, relationship development between colleagues and synod staff, and time to rest are emphasized in this time together. This year's retreat is November 5-7, 2023 in Brookings. We will meet during the day and cater meals at Ascension Lutheran Church (2030 3rd St.). Please indicate your dietary needs with your registration. There are a block of rooms available at the Hampton Inn in Brookings under "First Call Retreat". Standard 2-Queen or 1-King rooms are $124/night. Reservations must be made by Sunday, October 8th. You may call 605-697-5232 or you can book online
here
.
Registration closes October 8, 2023
Location:
Ascension Lutheran Church
2030 3rd St, Brookings, SD 57006
Venue Website
Lodging: 
Reserve on your own by October, 8, 2023
Description: 
Rev. Dr. William Russell will be the keynote speaker and Rev. Becky Piper will serve as the Chaplain. Our retreat together will be centered around the Gospel of Mark (Lectionary, Year B, coming up!), read through a Lutheran lens.
Speaker Information: 
Keynote: WILLIAM R. RUSSELL, scholar and pastor, works for the Lutheran World Federation in Geneva, Switzerland. He coordinates LWF's "Lutheran Confessions' Project," a global initiative to interpret the most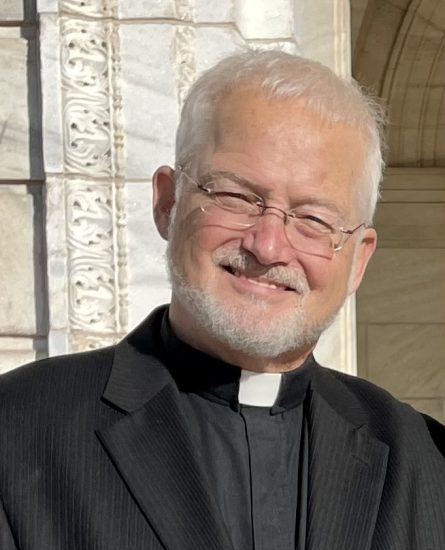 significant aspects of Martin Luther's legacy as resources for the present work of the church. With a Ph.D. from the University of Iowa and an M.Div. from Luther Seminary, Russell has authored/edited 11 books and 100's of
articles and reviews.
He has taught at various universities and seminaries, as well as served in pastoral ministry in Minnesota (most recently, Augustana, in Minneapolis), Iowa, and North Dakota, and Georgia.
Russell is drawn to the study Martin Luther by the Reformer's robust and honest approach to life and faith. Luther's transformational and enduring contributions show up alongside his manifest faults and limitations—demonstrating in his edgy and complex life that the church is in constant need of reform.
A sought-after speaker, he has addressed audiences from Canada to Brazil, Malaysia to Puerto Rico, Oslo to Cape Town. His wife, Ann Svennungsen (bishop of the Minneapolis Area Synod, ELCA), and he have three grown children and four grandchildren.
Chaplain: PASTOR BECKY PIPER is beginning a new call as a lead pastor for the Western Dakotas Ministry.
Her call is based out of Grand River Lutheran Church in Buffalo, SD. This new adventure will take a new/old idea of "circuit riding" and use it to reimagine rural ministry and how congregations can connect/share ministry leaders and resources. Currently, the coop includes 5 congregations spanning across northwest/central SD. Part of this role will be supporting lay leaders and their future ministry opportunities. Pray for these future leaders!
Pastor Becky is currently serving on the governing board of LSS of SD. Her previous calls include Calvary Lutheran Church, Rapid City; Our Savior's Lutheran, Hermosa; and Faith Lutheran, New Effington; First Lutheran, Claire City; Our Savior's Lutheran, Veblen. She is married to David, who is also an ELCA pastor. Pastor David Piper will soon begin a new call to the Graceful Hills Parish (Atonement & Piedmont Valley). They have two children. Corban is a senior at Stevens High School in Rapid City. Joshua is a sophomore at the same school. She enjoys attending their cross country and track meets. To recharge, Pastor Becky enjoys hiking, running, backpacking, biking, camping, reading, and praying in color.
For questions, please contact the Synod office at synod@sdsynod.org.
First Call Retreat


11/05/2023 - 11/07/2023




5:00 PM - 12:00 PM
Venue Phone: (605) 692-6565
Venue Website: https://www.ascensionbrookings.org
Address:
2030 3rd St
,
Brookings
,
South Dakota
,
57006
,
United States
Description:

Ascension Lutheran Church, Brookings, SD