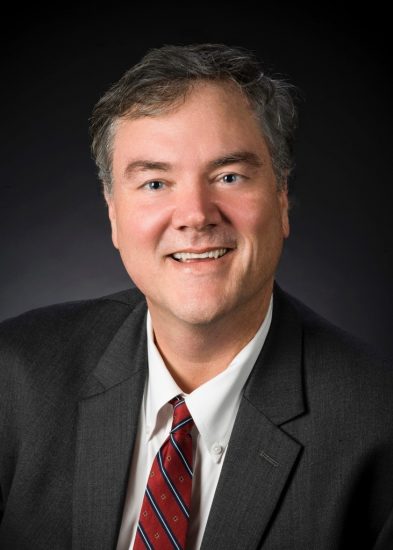 SEPTEMBER 13, 2017 – SIOUX FALLS, SOUTH DAKOTA – The South Dakota Synod of the ELCA is privileged to announce a winning composer and choral composition to be commissioned for its upcoming Reformation 500 worship service on November 1 at the Sioux Falls Arena. Steven Aldredge was selected among 32 entries as the winner of the South Dakota Synod Choral Composition Competition that took place earlier this summer.
The piece, entitled O Glorious Word of Life, will be premiered for the first time under the direction of Dr. Paul Nesheim of Augustana University with The Augustana Choir as well as community musicians to form a Reformation Choir for the evening worship and commemoration of the 500th Anniversary of the Reformation.
Steven Aldredge currently serves on the piano faculty at the Wright State University School of Music, where he is the Coordinator of Class Piano and General Education Courses in Music. He received his Bachelor's of Music and Master's of Music degrees in Piano Performance from the Florida State University (FSU) where he studied with James Streem. While pursuing a DMA at the Cincinnati College-Conservatory of Music (CCM), Mr. Aldredge studied with Elizabeth and Eugene Pridonoff and was a piano teaching assistant. Since 2005 he has served as Director of Music at Evangelical Community Church in Cincinnati, Ohio. Recently garnering acclaim as a composer, he has composed over 70 works, winning praise for both his songwriting and his classical instrumental works. He has composed an opera, several sets of songs, and various instrumental works.  His choral works are published through Colla Voce, Soundforth, Lorenz, and The Sacred Music Press. In demand as a soloist and collaborative pianist, Mr. Aldredge has competed in numerous national and international competitions; he was one of six national finalists in MTNA Wurlitzer Collegiate Artist Competition, a 3-time winner of FSMTA, and was the winner of the concerto competitions at both FSU and CCM. As a collaborative pianist, he has performed internationally with leading soloists from the Metropolitan Opera, recording artists from such major labels as Naxos, EMI, and given recitals with principal players from many of the world's leading orchestras, including The New York Philharmonic, The Vienna Philharmonic, The Bavarian Radio Orchestra, The Montreal Symphony, and the Pacific Festival Orchestra of Sapporo, Japan.
Choral musicians who are interested in being a part of the Reformation choir can find more information on the winning piece and register individually or with their congregation's choir at sdsynod.org/reformation500. The public is invited to worship and can RSVP for tickets online.
About the South Dakota Synod
The South Dakota Synod is one of 65 synods of the Evangelical Lutheran Church in America (ELCA) For more information, visit www.sdsynod.org.
###
Media Contact
Sawyer Vanden Heuvel
Director of Communications
svandenheuvel@sdsynod.org
605-274-5035