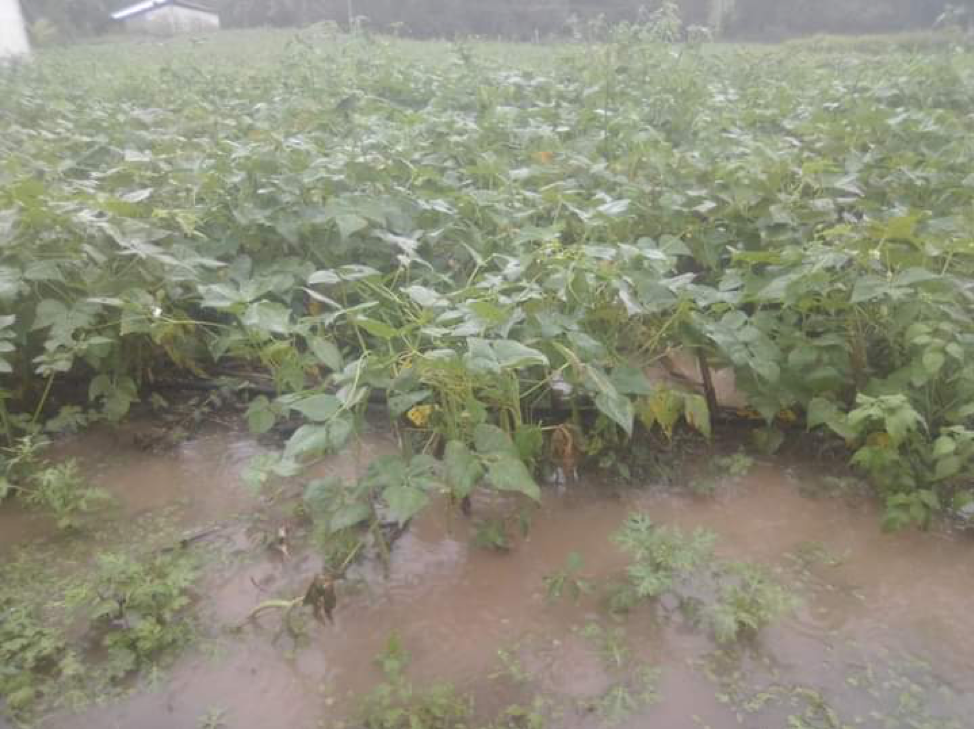 The South Dakota Synod Companion Synod ministry helps us to better know our siblings in Christ from around the world—especially in our companion synods in Nicaragua and Cameroon.
The Lutheran Church, Faith & Hope of Nicaragua is one of our companions in faith and service. This year, the people of Nicaragua endured two large hurricanes which devastated over 44,000 homes and drowned the crops of the subsistence farmers in the region. These people are in desperate need of help.
Sixty to eighty percent of the farmers in the region are women and children. Programs from the ELCA have helped these farmers learn how to better tend their land, what to plant and how to use best farming practices like use of irrigation. The small family farms joined into cooperatives to help work and tend their crops together. There are currently 15 cooperatives going in the area. The hurricane totally destroyed the crops and houses of 9 of the cooperatives. That's a couple hundred families' resources wiped out. This catastrophe comes on top of the COVID-19 pandemic. The pandemic hit the area hard and caused many to miss one of the two harvests this year because of sickness. People were already desperate when the final blows of 2 hurricanes hit.
Our missionary, Rev. Dr. Soliette Lopez Ortega, shared that hunger has already become a problem and a true famine in the area could occur if something is not done to help. They hope to be able to replant this fall when the water recedes or barring that possibility, plant another crop in the spring. But…
THEY HAVE NO MONEY FOR SEED!
As people of the land, we understand the need for seed and soil to harvest. We know the hardship of no harvests. In the United States, we have insurance and farm plans from our government to fall back on. The people of Nicaragua have nothing to help them out of this disaster.
They have nothing but us…their partners in prayer and faith.
This Advent and Christmas season, we are asking the people of the South Dakota Synod to step up and help our companion synod siblings from Nicaragua as we journey together in Christ to raise money to buy seeds for the future and hope in Nicaragua.
Each cooperative's seed will cost them $1,445.00. We are setting a goal of raising $14,000.00 for the farmers in Nicaragua.
Donations can be sent directly to the South Dakota Synod. You can donate here online or mail a check made payable to the South Dakota Synod, ELCA (2001 S. Summit Avenue, Sioux Falls, SD 57197). Please mark your donation to be used for "Seeds of Hope for Nicaragua."
Thank you for your financial support and prayers for Nicaragua.