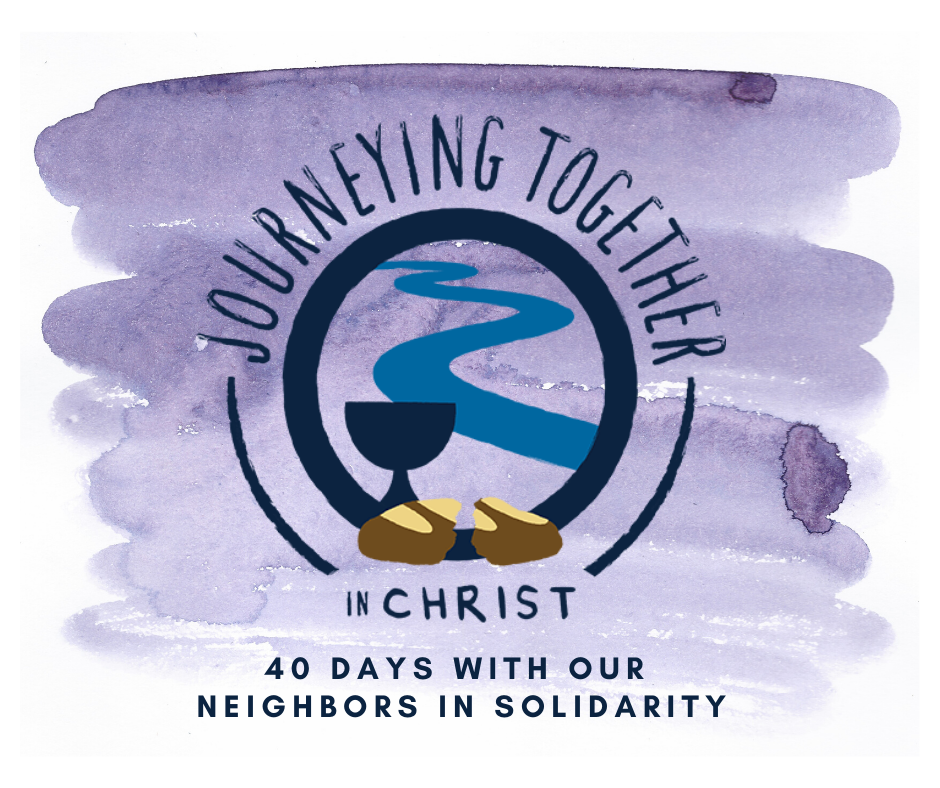 On Ash Wednesday we begin our forty-day journey toward Easter with a day of fasting and repentance. Marking our foreheads with dust, we acknowledge that we die and return to the earth. At the same time, the dust traces the life-giving cross indelibly marked on our foreheads at baptism. While we journey through Lent to return to God, we have already been reconciled to God through Christ. We humbly pray for God to make our hearts clean while we rejoice that "now is the day of salvation." Returning to our baptismal call, we more intentionally bear the fruits of mercy and justice in the world.
This season of Lent, we will be Journeying Together in Christ with our Neighbors in Solidarity. Neighbors in Solidarity are our ministries in the South Dakota Synod where we intentionally seek mutual relationships with one another in Christ's name. Being a Neighbor in Solidarity means seeing and experiencing one's own well-being as connected to the well-being of others and the communities to which they belong. This act of neighborly love often involves people aligning themselves with others who do not have the same experiences. As a baptized member in the body of Christ, we are compelled to respect the lived experience of all our siblings. Solidarity encourages us to share in our neighbor's suffering and to participate in their liberation.
Join us these 40 days as we listen to and learn from our Neighbors in Solidarity ministries. Sign-up below or follow our journey on Facebook or Instagram.