Companion Synod News: Health promoters workshop in Nicaragua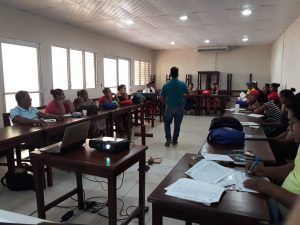 On September 25 and 26, training was given to the health promoters of the Nicaraguan Lutheran Church "Faith and Hope" (ILFE) in Somotillo, Chinandega, on Sexual and Reproductive Health and Women's Health.
Within the themes, an evaluation was made about the general knowledge they had about sexual health; and each of them was given a booklet entitled "Sexual and Reproductive Health for Young Christians", which was written in 2014 in coordination between the ILFE and the Latin American Council of Churches with the aim of making a scientific compilation, but also to support biblically the reason why the churches work on the subject. On the other hand, they were trained in the topics of sexually transmitted infections, HIV and contraceptive methods.
Within the topic of Women's Health, our health promoters learned general information about prevention and detection of breast cancer and uterine cancer, and the warning signs in a pregnant woman and newborns, with the objective that knowing how to recognize the danger, they will be able to make a hospital referral in a timely manner.
"We are very excited to continue training so that we can help more people," said one of the health promoters. At the end of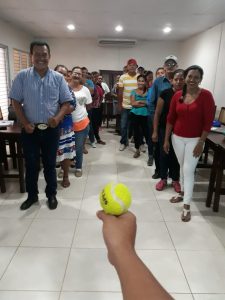 the workshops they were asked for a report of the people served and the most used material in their kits for the subsequent replacement of the same. As a church, we have noticed the benefits that these formations have brought for each community in which there is now a health promoter who can contribute to greater access to health in rural areas, for which we thank our brothers and sisters from the South Dakota Synod who are walking by our side in this dream of achieving health for all.
Submitted by:
Rev. Dra. Claudia Soliette López Ortega
Iglesia Luterana de Nicaragua "Fe y Esperanza"
Mission Hospitality Coordinator – Global Mission
Missionary of South Dakota Synod – ELCA
soliette.lopez@iluterana.org