Building Up and Serving the Body of Christ
Coaching is an intentional relationship in which a trained coach uses powerful questions, strategic listening, and accountability to uncover and utilize your strengths and insights to accomplish your goals. Coaching has many applications for ministry in the church. Here are just a few:
Starting new ministries or congregations
Congregational redevelopment or renewal
Natural Church Development
Stewardship
Discipleship
Leadership development
First call
Contact one of the certified coaches in the South Dakota Synod below!
Guiding principles of Coaches in the ELCA
God's mission and the work of the Holy Spirit are the heart of coaching.
Coaching is a ministry of accompaniment and encouragement.
God provides everything needed to accomplish God's purposes for every leader and congregation.
Effective leadership is adaptive leadership. Coaching facilitates adaptive leadership.
Jamie Duprey
SD Coaching Coordinator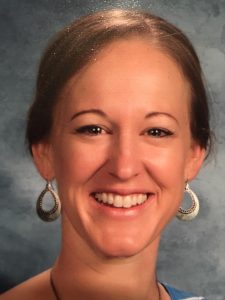 Jamie Duprey is a Level II life coach, optimist, reading specialist, basketball coach, and most importantly, wife and mother. Jamie loves laughing loudly and connecting deeply. She is excited to support individuals and church communities through coaching. You can expect commitment, compassion, and charisma when connecting with Jamie. Please email her at coachduprey12@gmail.com.