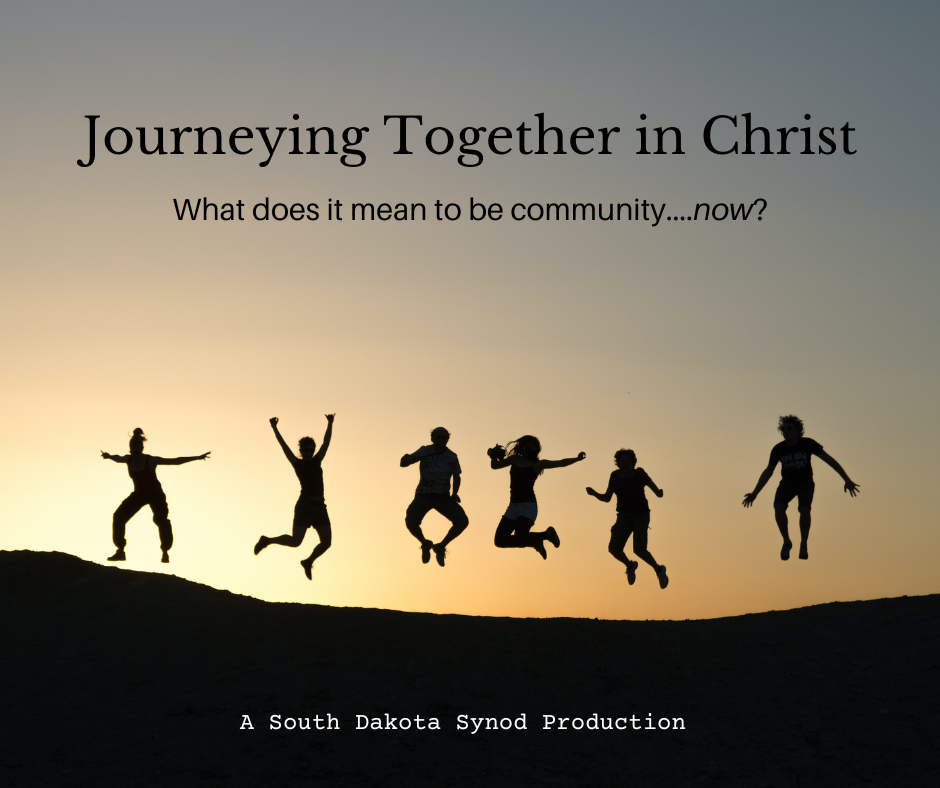 Journeying Together in Christ: What does it mean to be community…now?
Episode 1 – "In the End, the Beginning"
Welcome to this year's Advent podcast! This year's podcast series begins with Bishop Constanze Hagmaier and Michaela Vanbrandwijk, a Funeral Arranger at Miller Funeral Home in Sioux Falls, discussing death and dying, how the reality of death impacts us as individuals and as communities, and how we can be a community that acknowledges the necessity of grief while also proclaiming the promise of resurrection.
The episode is hosted by Pastors Joel and Aimee Pakan of Tangled Blue, and features the hymn "Light One Candle to Watch for Messiah," performed by Kevin and Mara Stillson.