2014 Synod Assembly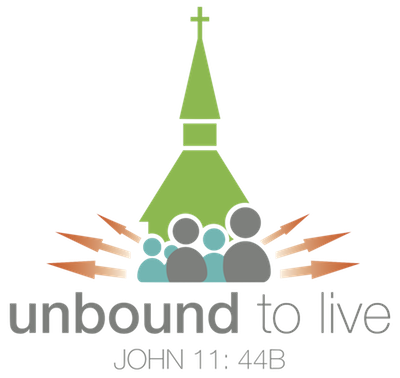 2014 South Dakota Synod Assembly
June 13-14, 2014
with Pre-Assembly activities on Thursday
Our Savior's Lutheran Church
909 W 33rd St
Sioux Falls, SD 57105
Take the 2014 Assembly Evaluation.
---
Quick Links:
---
Registration is closed.
If you have any registration questions or changes, please contact Lois Borchardt at 605-274-4025 or lborchardt@sdsynod.org.
---
2014 Preliminary Report and Assembly Materials
The 2014 South Dakota Synod Assembly Preliminary Report and Assembly Materials are now available online on the synod website and new Synod Assembly Guidebook App.

NEW:  Synod Assembly Guidebook App
Starting this year, all assembly information will be included and updated in a free app that works on iPads, Android Tablets, and in a web browser on your laptop.
If you have any questions or problems, please contact Kevin Stillson at kstillson@sdsynod.org.
iPhone, iPad, iPod Touch, Blackberry Playbook, Kindle Fire, Android Users
Download the free ELCA Guidebook app called "ELCA Organizations & Events" from the Apple App Store or the Android Play Store. The Synod Assembly guide will be listed under the "Download Guides" section of the application. The name of our guide is:  "2014 South Dakota Synod Assembly".
Windows Phone, Blackberry and Laptop Users
You can access the same information using your web browser.  Check it out here.

PDF Downloads:
(You may download the full PDF document below, or download and print sections individually.)
Registered voting members as of May 30 will receive an e-mail reminder that the above materials are available.
REMINDER: Voting members are responsible for printing these materials and bringing them to the Assembly. Wifi will be available in the Celebrate Center during the Synod Assembly if you would prefer to read your reports via the app on your tablet or computer. Only a limited number of copies will be made available.
---
Guest Musicians and Speakers
Tangled Blue
Tangled Blue began in the winter of 1995 when the duo first met, but they didn't realize it until five years later. In the summer of 2000, Aimée (vocals, percussion) and Joel (vocals, guitar) performed together for the first time. In September of 2001 Aimée and Joel were married and would soon start performing together as Tangled Blue. Their first recording was completed in early 2003. Recorded at a farm house in Menomonie, Wisconsin, it is a caffeinated folk-rock blend of songs that have shown their durability as the duo traveled with them over 500,000 miles of U.S. highways. In 2005 Aimée and Joel relocated to Texas and in early 2007 left for an extended tour that has taken them from Texas to Hawaii to Florida to the Dakotas and everywhere in between. With a new residence in Minneapolis Minnesota, Tangled Blue completed a recording based on the season of Advent in 2008 and a Christmas recording in 2011.
Tangled Blue performs throughout the U.S. at churches, coffee shops, colleges, youth gatherings and festivals.
Pastor Keith Anderson
Pastor Keith Anderson serves as pastor at Upper Dublin Lutheran Church near Philadelphia and is co-author with Elizabeth Drescher of Click2Save: The Digital Ministry Bible (Morehouse 2012). His forthcoming book on ministry leadership in the digital age is called The Digital Cathedral.
A popular blogger on religion, new media, and popular culture at pastorkeithanderson.net, his work has also appeared on The Huffington Post, Religion Dispatches, and The New Media Project. Keith employs a wide range of social media to minister on and offline. He speaks regularly with local and national church groups, synods, and other organizations on the practice of digital ministry and the impact of digital culture on face-to-face ministry.
Rev. Wm. Chris Boerger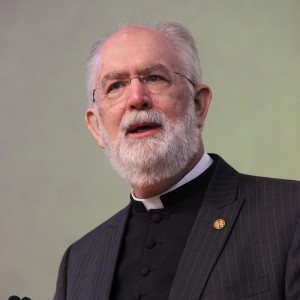 The Rev. Wm Chris Boerger, a member of Christ the King Lutheran Church in Snohomish, Wash., was elected Aug. 16, 2013, to a six-year term as secretary of the ELCA at the Churchwide Assembly in Pittsburgh.
Ordained June 18, 1978, Secretary Boerger served as lay mission developer/pastor at Lutheran Church of the San Juans in Friday Harbor, Wash., from 1975 to 1980; pastor of Central Lutheran Church in Everett, Wash., from 1980 to 1990; and pastor at Northlake Lutheran Church in Kenmore, Wash., from 1990 to 2001. He was elected bishop of the ELCA Northwest Washington Synod based in Seattle in 2001 and served two six-year terms.
Secretary Boerger earned a Master of Divinity degree at Christ Seminary SEMINEX, St. Louis in 1975, and a Bachelor of Arts degree in communication arts at Pacific Lutheran University in Tacoma, Wash., in 1971.
Secretary Boerger served on a variety of boards and committees, including: Pacific Lutheran Theological Seminary Board of Regents; liaison bishop to the ELCA Church Council (2011-2013); ELCA Northwest Washington Synod Council; interim Ministry Association Advisory Bishop; Washington Association of Churches Board; Lutheran Advocates for Maritime Ministry Advisory Board; and Synodical and Churchwide Relations Committee.
---
2014 Synod Assembly Offering
Cameroon Church Roofs
At the 2013 Synod Assembly, a resolution was passed to raise 25 church roofs in Cameroon in celebration of the ELCA's 25 years of ministry.  The cost of one church roof is $8,000. With the help of the Synod Assembly and the South Dakota Synod, we can help speed up the process of building churches in Cameroon!
In Cameroon, churches are used for worship, daily Bible study, school, clinics, and community gathering places.