Fall Theological Conference
By South Dakota Synod | Posted 6/20/17 at 11:37am |
Category: Synod News
Fall Theological Conference
September 24 – 26, 2017
Pierre, SD
The Psalms: Faith Out Loud
with Dr. Rolf Jacobson
About Dr. Rolf Jacobson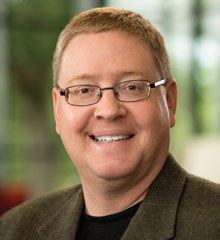 Rolf Jacobson is Professor of Old Testament and The Alvin N. Rogness Chair of Scripture, Theology and Ministry at Luther Seminary. He is a sinner who knows God's grace and forgiveness.
Jacobson is an in-demand speaker and author, who produces theological and biblical scholarship for both the church and the academic guild. His recent credits include a commentary on the Psalms in the New International Commentary on the Old Testament Series (with Beth Tanner and Nancy deClaissé-Walford), Introducing the Psalms (with Karl Jacobson) and Crazy Talk: A Not-So-Stuffy Dictionary of Theological Terms. His nasal voice can be heard weekly on "Sermon Brainwave" and "The Narrative Lectionary," two podcasts on preaching.
---
Conference Schedule
SUNDAY, SEPTEMBER 24,2017
5:30-7:00pm – Registration at the ClubHouse Hotel
7:00pm Devotions
7:30pm Session I
8:30pm Relaxation and Refreshments at the ClubHouse Hotel
MONDAY, SEPTEMBER 25, 2017 – ALL EVENTS AT LUTHERAN MEMORIAL
8:30am Devotions
9:00am-noon Session II & III
Noon Lunch
1:00-6:00pm – Free Time
Activity Options: Sporting Clays, Cultural Museum, Capitol Tour, Fishing, Golfing, Kayaking, Bicycling
6:30pm Steak Dinner at Izaak Walton League (cost included) & Bishop's Hour
8:00pm Discussion with Dr. Jacobson
TUESDAY, SEPTEMBER 26, 2017
9:00-10:30 am Session IV
10:30 am Sending Worship
---
Registration: $110
($10 late fee after September 8th) Register by September 8th, 2017.
Registration is closed.
Lodging: ClubHouse in Pierre
808 West Sioux Ave. Pierre, SD 57501
Cost for block of rooms under "South Dakota Synod": $ 134.00 plus tax
Room reservations must be made by August 24th
Each registrant is responsible for making lodging arrangements.
Call 605.494.2582
Download Fall Theological 2017 flyer