Face It Sioux Falls: Official Sunday Kickoff
By South Dakota Synod | Posted 9/1/16 at 1:42pm |
Category: Synod News
Face It Together Sioux Falls: Communities Facing Addictions
The South Dakota Synod has partnered with Face It Together, Sioux Falls for the spiritual health and wellness of our communities to help get drug and alcohol addiction sufferers well.
The South Dakota Synod and Face It Sioux Falls' goal is to cultivate a culture of care and openness for those suffering with addiction. This partnership will help bring addiction into the light so more can get well.
Face It Together is a free community resource for help and support. They provide confidential peer recovery coaching and navigation to services to help people get well and stay well.
The South Dakota Synod asks that you share this information within your congregations. The official launch of this initiative is Sunday, September 25.
For more information and materials to share within your congregations, click here or visit faceitsiouxfalls.org/faith. You can also download resources and materials that you can use during worship on the Sunday Kickoff by clicking here.
Other Upcoming Face It Together Events: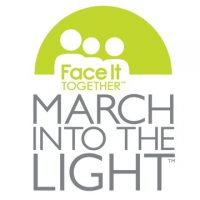 Join Face It Together Sioux Falls March Into the Light on September 10 at 6:00 AM.
This is a community walk that raises awareness and celebrates survival from the disease of drug and alcohol addiction. For more information and to register, click here.