[ONLINE] Fall Theological Conference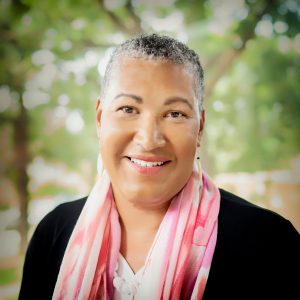 This year's Fall Theological Conference will be a one-day online conference. Join from wherever you are! Our speaker this year will be The Rev. Dr. Joy J. Moore, associate professor of Biblical Preaching at Luther Seminary and the newly appointed Academic Dean for the seminary. An ordained elder in the United Methodist Church, Moore has been on the Luther Seminary faculty for the past year as associate professor of biblical preaching. Before joining Luther Seminary, she established the William E. Pannell Center for African American Church Studies at Fuller Theological Seminary and served as its first associate dean. Previously, she was associate dean for church relations and associate dean for black church studies at Duke Divinity School in Durham, North Carolina. Immediately before coming to Luther, she pastored a historic African American United Methodist congregation in Flint, Michigan, whose service as a Community Help Center includes weekly distribution of water through the ongoing water crisis.Moore has focused on cross-racial ministry in urban, rural, and suburban congregations. She is an "ecclesial storyteller" who seeks to encourage theologically framed, biblically attentive, and socially compelling interpretations of Christian scripture in order to understand the critical issues influencing community formation in contemporary culture. She grew up on Chicago's South Side attending Commonwealth Community Church, where she was spiritually formed and experienced a call to Christian ministry.
Schedule – Monday, September 21st:
Start at 12:00 p.m. MT/1:00 p.m. CT
Begin with gathering and breakout sessions (30 min.)
Introduce speaker
Speaker session (45 min. to 1 hour)
Break
Speaker session (45 min. to 1 hour)
Q&A Session
Closing Worship led by Synod staff
End by 4:00 PM MT/5:00 PM CT
Registration Fee – $50.00 (will open August 1st). Registration closes on September 18, 2020 at 2 PM CT. Once registration closes, a Zoom Conference link will be sent to you.
Fall Theological Conference


09/21/2020




1:00 PM - 5:00 PM