Region 3 Deacon Retreat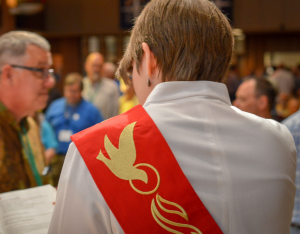 Region 3 Deacons (Ministers of Word and Service) are invited to attend a retreat this January.
Theme: Deacon Beacon – Be the Light
Isaiah 49:6: "I will give you as a light to the nations, that my salvation may
reach to the ends of the earth."
January 5-7, 2020 at Luther Crest Bible Camp, Alexandria, MN
Registration and Check-In begins at 4:00 on January 5, and we will conclude at Noon on January 7.
Please register online below.
Region 3 Deacon Retreat


01/05/2020 - 01/07/2020




4:00 PM - 12:00 PM
Venue Phone: 320-846-2431
Address:
8231 County Rd 11 NW
,
Alexandria
,
Minnesota
,
56308
,
United States