Spring Theological Conference
By South Dakota Synod | Posted 2/1/17 at 1:30pm |
Category: Events, Synod News

Most of our congregations and congregation leaders spend the vast majority of our time and energy in determining how best to gather members and neighbors into buildings and church organized activities for worship, faith formation, fellowship and service. We sometimes give the impression that the church lives out its call only when it gathers, even though our members are most often serving as the Body of Christ when they are scattered into homes, families, work places and play spaces.  How might we become as intentional about equipping and scattering our members into the mission field as we are gathering them together for church organized events? What might be the impact on our members, churches, and communities if this became a higher priority? Come and see!
Speakers: Rev. Dwight DuBois and Dr. Martha Helland
April 18-20, 2017
Academic and Worship Sessions held at
First Lutheran Church
327 S. Dakota Ave.
Downtown Sioux Falls
Hosted by the Crossroads Conference
Registration:
Click here to register for the Spring Theological Conference.
Costs:
$110 for Rostered Ministers and Lay Professionals
$60 for Retired Rostered Ministers or Seminarians
$25 for Spouses to attend the Banquet
Lodging (on your own):
Reservations at Holiday Inn Sioux Falls – City Centre
100 W. 8th St., Sioux Falls, SD
$109 (plus tax)

Call: 605-339-2000 Booking Code: ELC
Book Online
Email
---
Event Schedule:
Tuesday, April 18
Registration 4-6 PM @ First Lutheran Church
6:30 PM – Opening Worship with Bishop David Zellmer preaching
7:30 PM – First Plenary Session (Rev. Dwight DuBois)

Wednesday, April 19
8:30 – Morning Devotions
8:45 – Second Plenary Session (Dr. Martha Helland)
10:00 – Break
10:15 – Third Plenary Session (Rev. DuBois)
11:30 – Break for Lunch (on your own)
1:30 – Bishop's Hour
2:30 – Free Time
5:00 – Cocktail Hour at Old Courthouse Museum, 200 W. 6th Street (0.6 mi from host site)
6:00 – Banquet at Old Courthouse Museum

Thursday, April 20th
8:30 – Morning Devotions
8:45 – Seeing the Church Through a Gathered/Scattered Lens: Dialogue with Rev. DuBois and Dr. Helland
10:00 – Break
10:15 – Closing Worship with Holy Communion
---
About The Rev. Dwight DuBois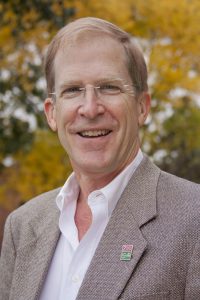 The Rev. Dwight DuBois (MDiv, STM) is an ELCA pastor, congregational renewal professional, teacher, speaker, and coach. In recent years he has worked extensively on making the connection between faith and life — in congregations, with college students, in seminary curriculum, and with judicatory leaders. He has recently published The Scattering: Imagining a Church that Connects Faith and Life.
Dwight teaches courses on the connection of faith and life at Wartburg Seminary in Dubuque IA, at Luther Seminary in St. Paul MN, and at the Des Moines Pastoral Counseling Center. He is part of the team leading the ELCA's Life of Faith Initiative.
---
About Dr. Martha Helland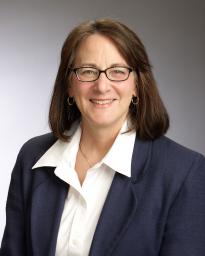 Dr. Martha Helland is an Associate Professor in the Vucurevich School of Business at the University of Sioux Falls. Dr. Helland received her doctorate (PhD) in Organizational Leadership from Regent University, her Master's in Business Administration (MBA) from New York University and her Bachelor of Arts (BA) from Vassar College. In addition Dr. Helland holds a Certificate in Distance Learning from the University of Wisconsin-Madison. Dr. Helland brings 32 years of executive experience in human resources and operations management at Citi to her teaching. In addition to her long career at Citi, she served as the Director of Human Resources for the Lutheran Church in America for two years before the formation of the ELCA. She has served on numerous nonprofit boards including the Sioux Falls Visual Arts Center, the South Dakota Symphony Orchestra, Turning Point, the Garretson School Board, and the Advisory Board for Leadership in Educational Administration Development for South Dakota. She is a member of the Society for Business Ethics, the International Leadership Association, the Association of Leadership Educators the Christian Business Faculty Association. Dr. Helland and her husband are members of Our Savior's Lutheran Church in Sioux Falls, SD.