Kathy McHenry to Lead Lutheran Planned Giving of South Dakota
By South Dakota Synod | Posted 6/20/17 at 3:37pm |
Category: Synod News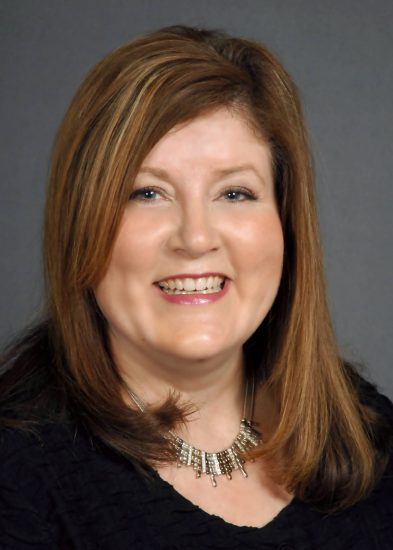 June 20, 2017 – Sioux Falls, South Dakota – The South Dakota Synod of the ELCA is pleased to announce that Kathy McHenry is the new Executive Director for Lutheran Planned Giving.
McHenry comes to Lutheran Planned Giving with an extensive career in the financial services industry. Most recently, she has led an independent office, McHenry Financial Services, in Clark, South Dakota and previously in Lincoln, Nebraska. During that time, she spent countless hours assisting farm and ranch families across South Dakota and Nebraska with generational transition and estate planning and was a frequently invited presenter at South Dakota State University Extension events.
In the community, McHenry is a member and previous council president of St. Paul Lutheran Church in Clark, where she initiated many projects, including a new ministry to reach and connect church members and unchurched community members in need, and is active in the church's music and worship programs. She is a member of the Clark Chamber of Commerce and the Women of the ELCA (WELCA).
In her role as Executive Director, McHenry is responsible for Lutheran Planned Giving's day-to-day operations, coordinating and supporting the ministries' major cash and deferred giving program for individual donors, and for educational and support services in gift planning programs to individuals, congregations, synods, ministries and churchwide units of the Evangelical Lutheran Church in America (ELCA) within the South Dakota Synod.
Ministry Partners of Lutheran Planned Giving include the ELCA Foundation, Augustana University, The Evangelical Lutheran Good Samaritan Society, Lutheran Social Services of South Dakota, Lutherans Outdoors in South Dakota, Luther Seminary, Prison Congregations of America, St. Dysmas, Heartland Ephhatha Ministries, Bethesda Home of Aberdeen, Bethel Lutheran Home and Bethel Foundation, and the South Dakota Synod, ELCA.
###
Media Contact
Sawyer Vanden Heuvel
Director of Communications
svandenheuvel@sdsynod.org
605-274-5035