Order your Reformation 500 Communion Set
By South Dakota Synod | Posted 8/24/17 at 9:17am |
Category: Forms
Order your official communion set that will be used at the South Dakota Synod Reformation 500 Worship on November 1, 2017. This is your chance to own a piece of history as our church reaches this milestone. The communion set includes the chalice and paten as pictured below. Limit of 40 sets available, however if a demand is high, we will contact the artist for another order.
Cost: $50 for 1 set. Payment must be received online to reserve your set.
Pick up: Please pick up your communion set immediately after the worship service on November 1.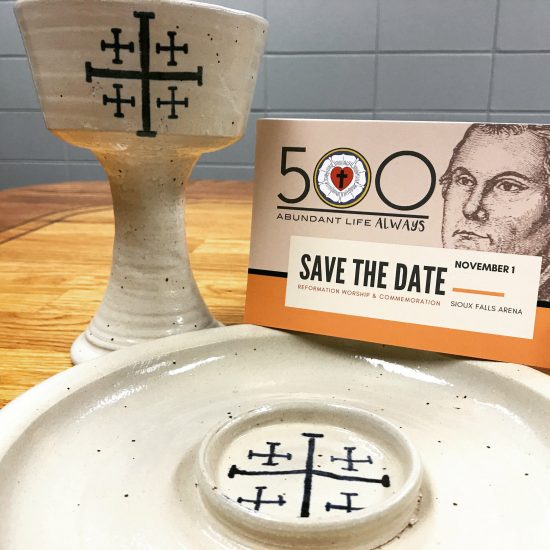 ---