Synod Assembly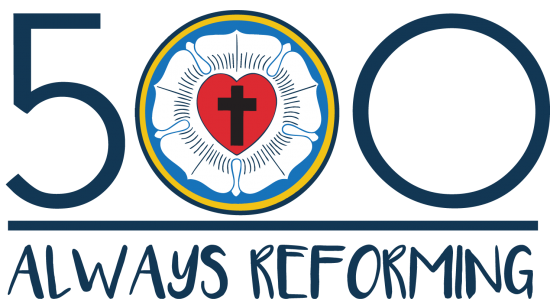 2017 South Dakota Synod Assembly
June 1-3
Gloria Dei Lutheran
5500 E 57th St, Sioux Falls, SD 57108
Guest Musicians: Dakota Road
Guest Speaker: Molly Beck Dean, Director of the ELCA Youth Gathering
Churchwide Representative: The Rev. Wm Chris Boerger, Secretary of the ELCA
---
Registration
Online Registration is now closed as of May 24, 2017 at 5 PM CT. If you still need to register, contact Lois Borchardt, Assembly Registrar at 605-274-4025. Late payment of $50 will be applied per person after the deadline.
Synod Assembly registration fee is non-refundable, however substitution is allowable.
Costs:
Voting Member ($140)
Displayer ($125)
Visitor ($65)
Intern ($65)
On Leave From Call ($65)
Displayer/Voting Member ($195)
Non-Voting Retired Clergy ($0)
Synod Council Voting Member ($0)
Late Fee ($50) after May 24, 2017 5 PM CT
Click here for the voting member delegation chart from the Synod Constitution.
---
Assembly Resources
Proposed Compensation and Guidelines for 2018
Download the Assembly Guidebook App
Web App (accessible on any browser on PC or Mac)
---
Agenda & Assembly Workshops
Click here for the proposed agenda.
Assembly Workshops and Concert – Thursday, June 1
Pick from two workshops on Thursday evening starting at 6:30 PM. Workshops are free open to the public.
Youth Gathering Workshop – with Molly Beck Dean, Director of the ELCA Youth Gathering

Open for all youth directors and adult leaders to learn about the gathering, things you need to know when planning. Great opportunity to find out information first-hand!

Leading Productive Council Meetings  – with The Rev. Wm. Chris Boerger, Secretary of the ELCA

Council Presidents provide crucial leadership to their congregation's ministries and learning how to lead productive council meetings will benefit the vitality of congregations they serve.
At 7:30 PM, stay for an evening concert with Dakota Road in the Gloria Dei Sanctuary. The concert is free and open to the public.
---
About the Guest Musicians: Dakota Road
Dakota Road has become known nationally for their stirring original music and playful performance style. They craft powerful stories of life and faith woven in colorful musical styles ranging from acoustic ballads to rocking anthems. Their songs of faith and love, hurts and hopes are shaped by a passion for justice and a vision for the church, the neighborhood and the whole world to be peace-filled welcoming places. Their songs touch people of all ages and walks of life.  Individually and as a band Dakota Road has released over 20 recordings with many of their songs being sung all across the U.S. & beyond.  The band members are Hans Peterson, Larry Olson, Karol Baer, Christel Brosi, Scott Jibben and Al Berven. Learn more about Dakota Road by clicking here.
Hans Peterson & Larry Olson are partners in Dakota Road Music, a songwriting, publishing, leadership and performance company that specializes in original faith filled music. Hans & Larry
have the creative talents of music leadership, a passion for justice and a vision for the church, the neighborhood and the whole world to be peace-filled welcoming places.  They live in the confidence that "to each is given the manifestation of the Spirit for the common good" (I Cor 12:7). It is this trust and their stirring original music that has put them at the center of a movement to include a diversity of musical gifts in congregational life.  Individually and with their band Dakota Road they have released over 20 recordings with many of their songs being sung all across the U.S. & beyond.
Larry Olson & Karol Baer have been partners in music and life for over 25 years.  Together, they bring a playfulness and passion for music that is expressed in rich & diverse songwriting and powerful vocal arrangements.  Their songs come alive with stories of rural roots, ponderings of parenthood, stirrings from our global family and journeys of faith. Together and with their band Dakota Road they have released over 20 recordings with many of their songs being sung all across the U.S. & beyond.
---
About the Guest Speaker: Molly Beck Dean
Molly Beck Dean serves as the Director of the ELCA Youth Gathering. Previously, she served on the Southeastern PA Synod staff as Youth Ministry Specialist, in congregational youth ministry and in Outdoor Ministry. She has a passion for providing meaningful and creative opportunities for young people to grow in faith. Molly lives in the Chicago area with her husband, Brent, and children, Clara (11) and Connor (5).
Molly will be the keynote speaker at the Friday evening banquet and celebration as well as having a pre-assembly presentation about the 2018 ELCA Youth Gathering on Thursday evening at 6:30 PM.
---
About our Representative: The Rev. Wm. Chris Boerger
Wm Chris Boerger was elected secretary of the Evangelical Lutheran Church in America at the 2013 Churchwide Assembly. Prior to election, he served two terms as bishop of the Northwest Washington Synod, Seattle, Washington.
His parish experience was as mission developer of the Lutheran Church in the San Juans, Friday Harbor, Washington; Central Lutheran Church, Everett, Washington; and Northlake Lutheran Church, Kenmore, Washington. As the son of a career Navy enlisted man he lived and went to school in Ohio, Pennsylvania, Michigan, Tennessee, and Washington. His "call to ministry" came when his kindergarten teacher at Trinity Lutheran School, Marysville, Ohio, asked who wanted to be a missionary when they grew up. His hand went up and the seed of being a pastor was planted. Encouraged by family and local congregations, he graduated from Pacific Lutheran University, Tacoma, Washington, with a degree in Communication Arts. He then attended Concordia Seminary, St. Louis, Missouri, until the creation of Christ Seminary-Seminex in 1974. Graduating from Seminex in 1975, his first call came from four families in the San Juan Islands in Washington to start an independent Lutheran congregation. The congregation was organized in 1976 and became a member of the American Lutheran Church in 1977. He was ordained in June of 1978.
Chris is married to DeDe (Finlayson) Boerger. They have two grown children, John and Mary, and four grandchildren. DeDe serves as a volunteer Faith Community Nurse two days per week in the Lutheran Center. Chris' hobbies include raising and showing dahlias, reading, and being a fan of baseball, football, and college basketball. His interest in constitutions and parliamentary procedure began in a class on Robert's Rules of Order in college. He served as parliamentarian at district conventions and synod assemblies prior to his election as bishop.
---
Assembly Offering
Assembly Offering will go to seminary student housing projects in Meiganga, Cameroon.